Weekly Summary 2023/10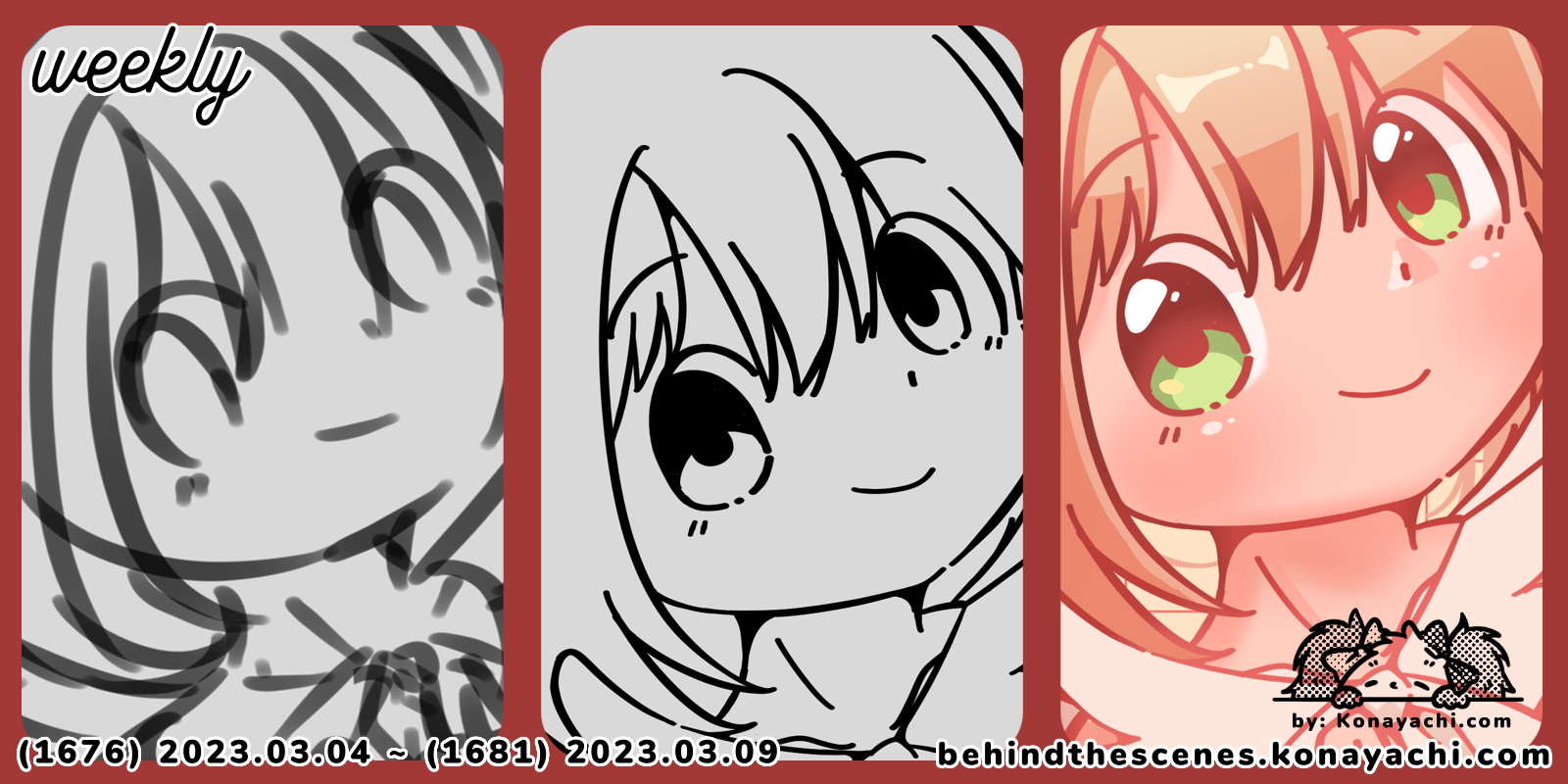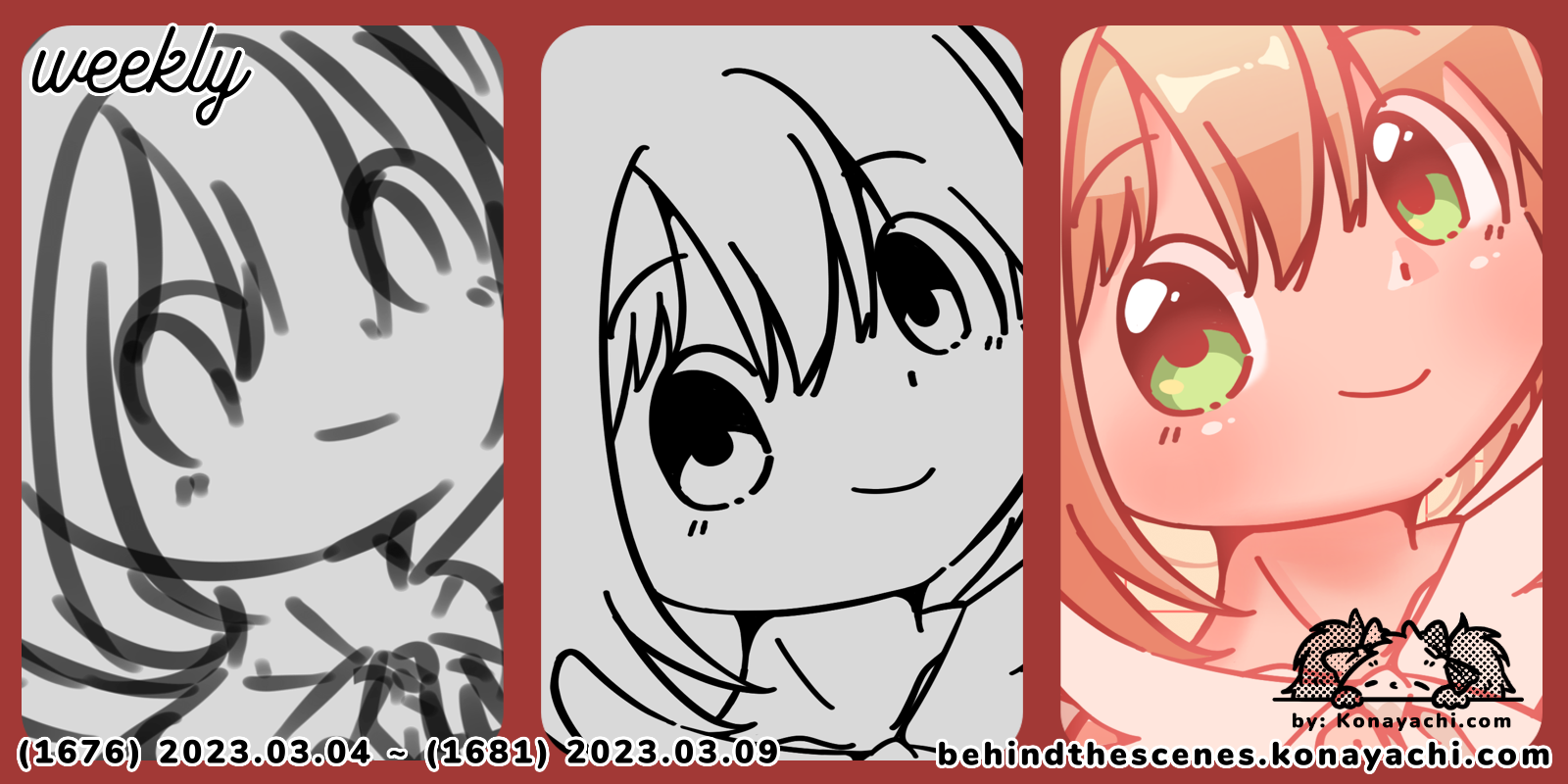 Hello everyone! It is the tenth weekly summary of the year! ✨
It is getting warmer in northern hemisphere; so my creativity juice happens to get some influence with the ever-changing season. The trees start to bloom again and the colours of nature begin to return slowly from the slumber of winter.
In addition to continue the brainstorm-sketch of Illa Cafe while waiting for my laptop, I also drew Lena again! I've set up a day as her birthday which happens to be on 09 March, so I made this illustration to celebrate her.
Here are short summary of last week's posts: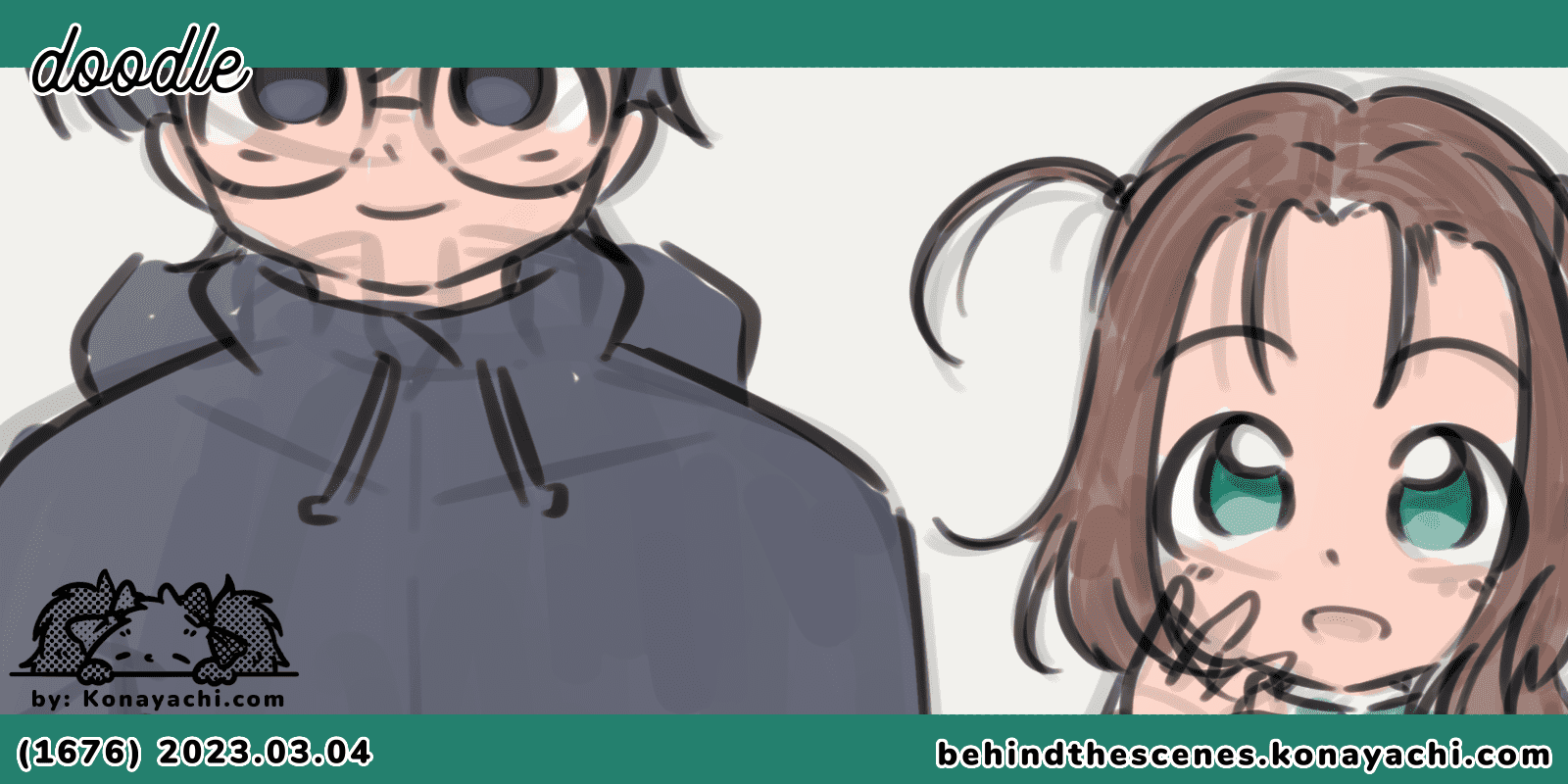 One more characters concept doodle, continuation from the week before.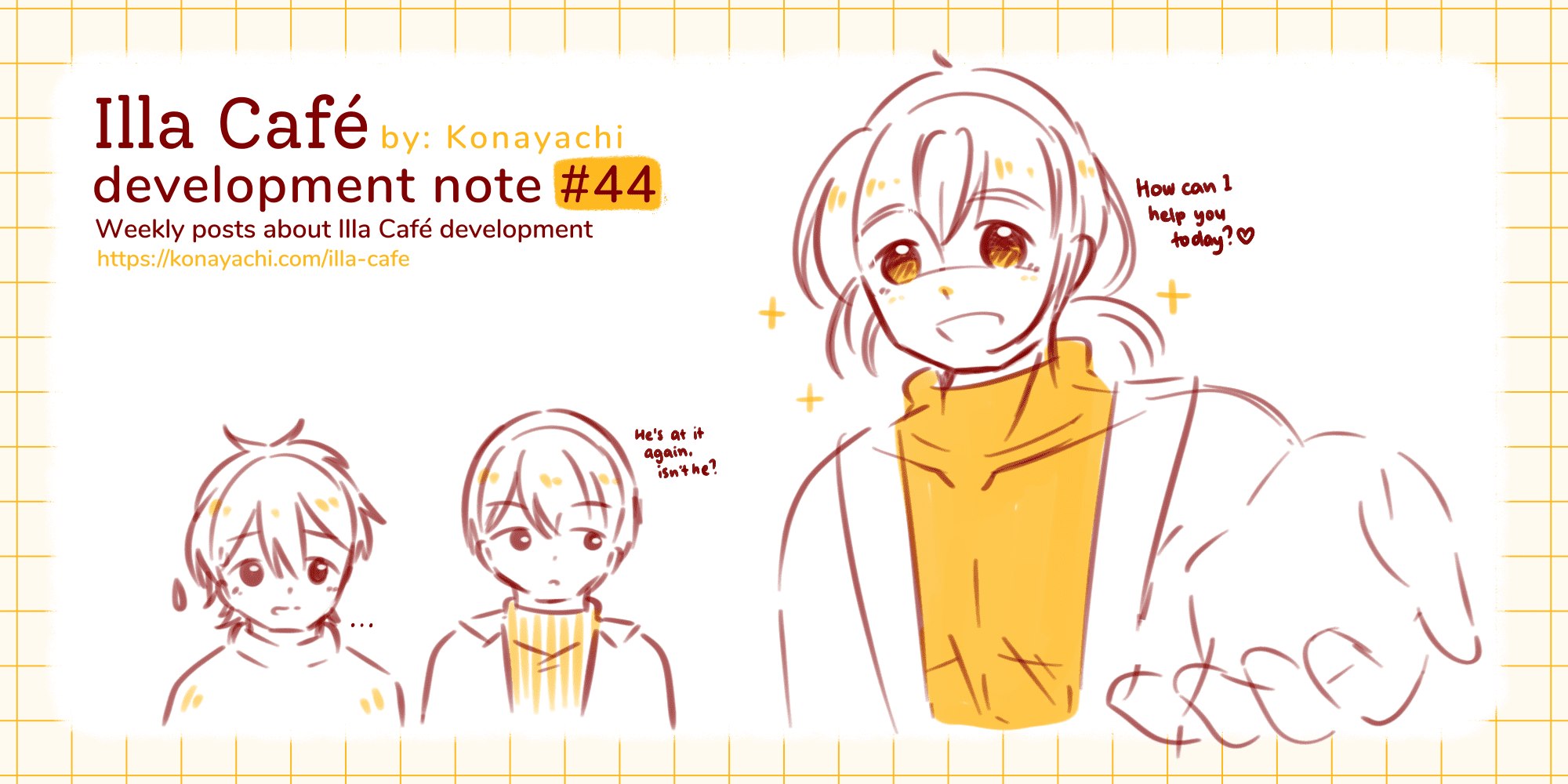 Since I was making lots of side characters concept doodle on the week prior to this development note, I wrote a little bit about them here. I drew many male characters!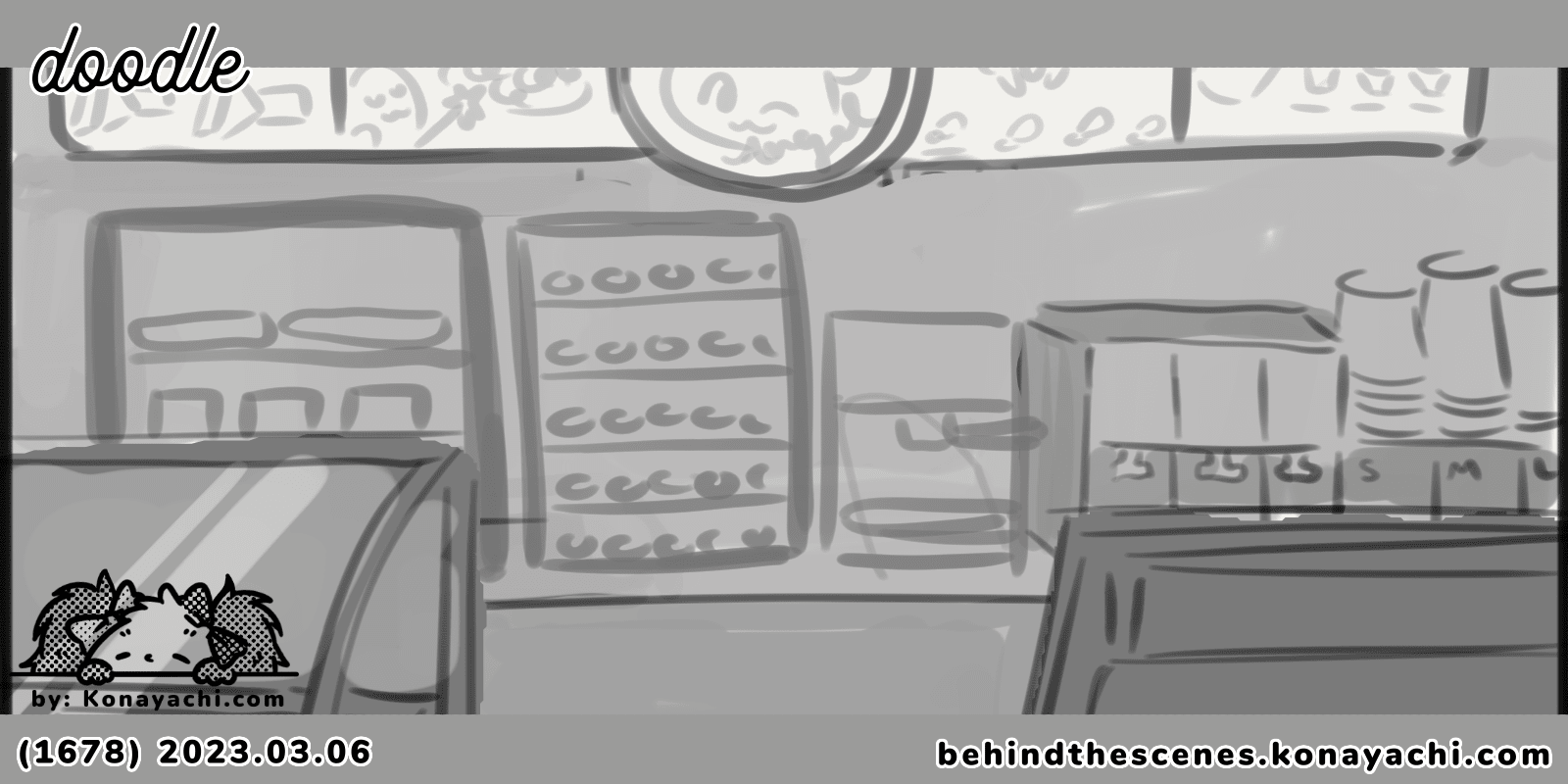 A concept doodle for one of the settings in Illa Cafe; a different restaurant called Angel Fast Food.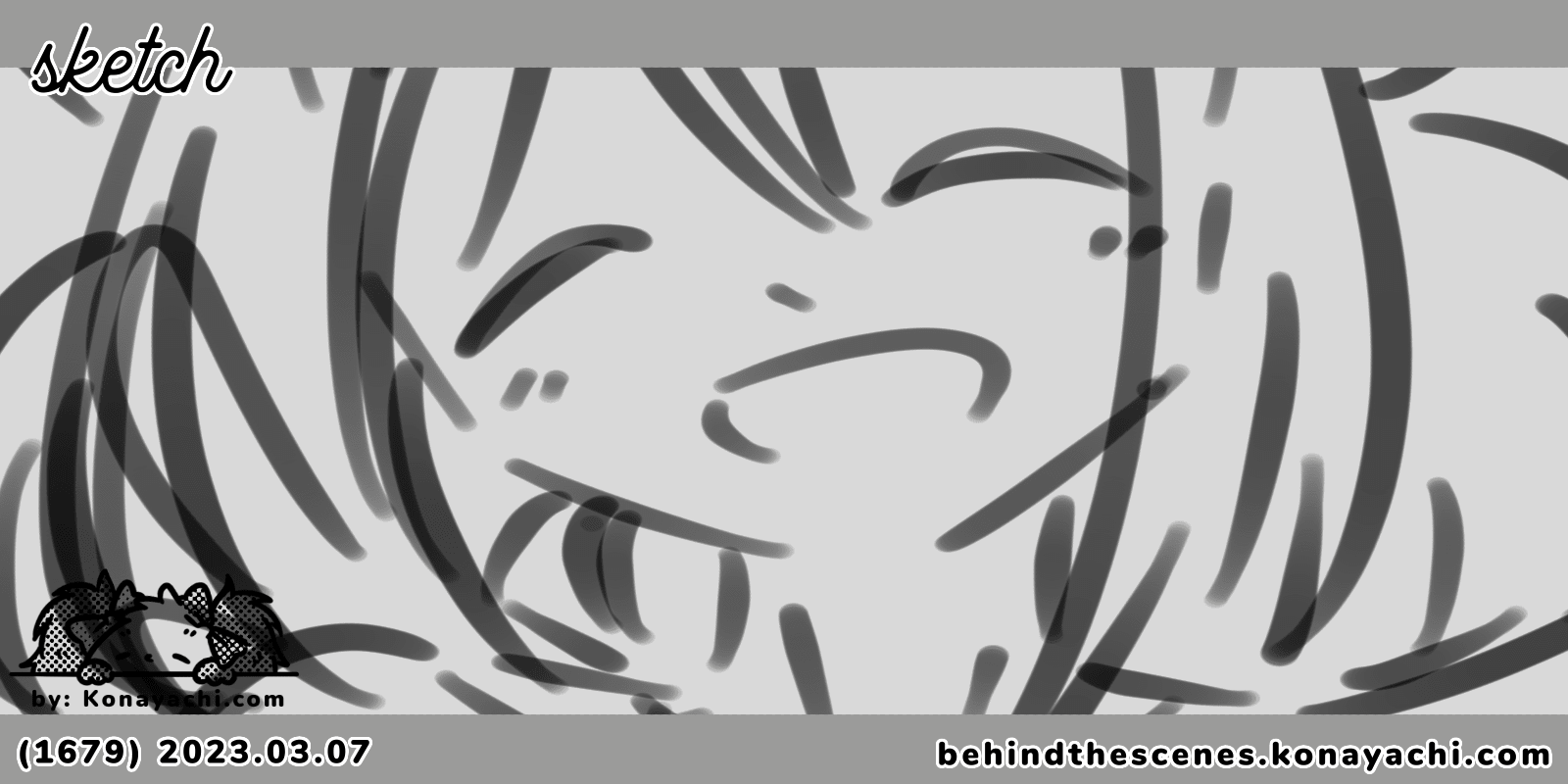 Some sketches (including the scrapped ones) for my March's Lena illustration.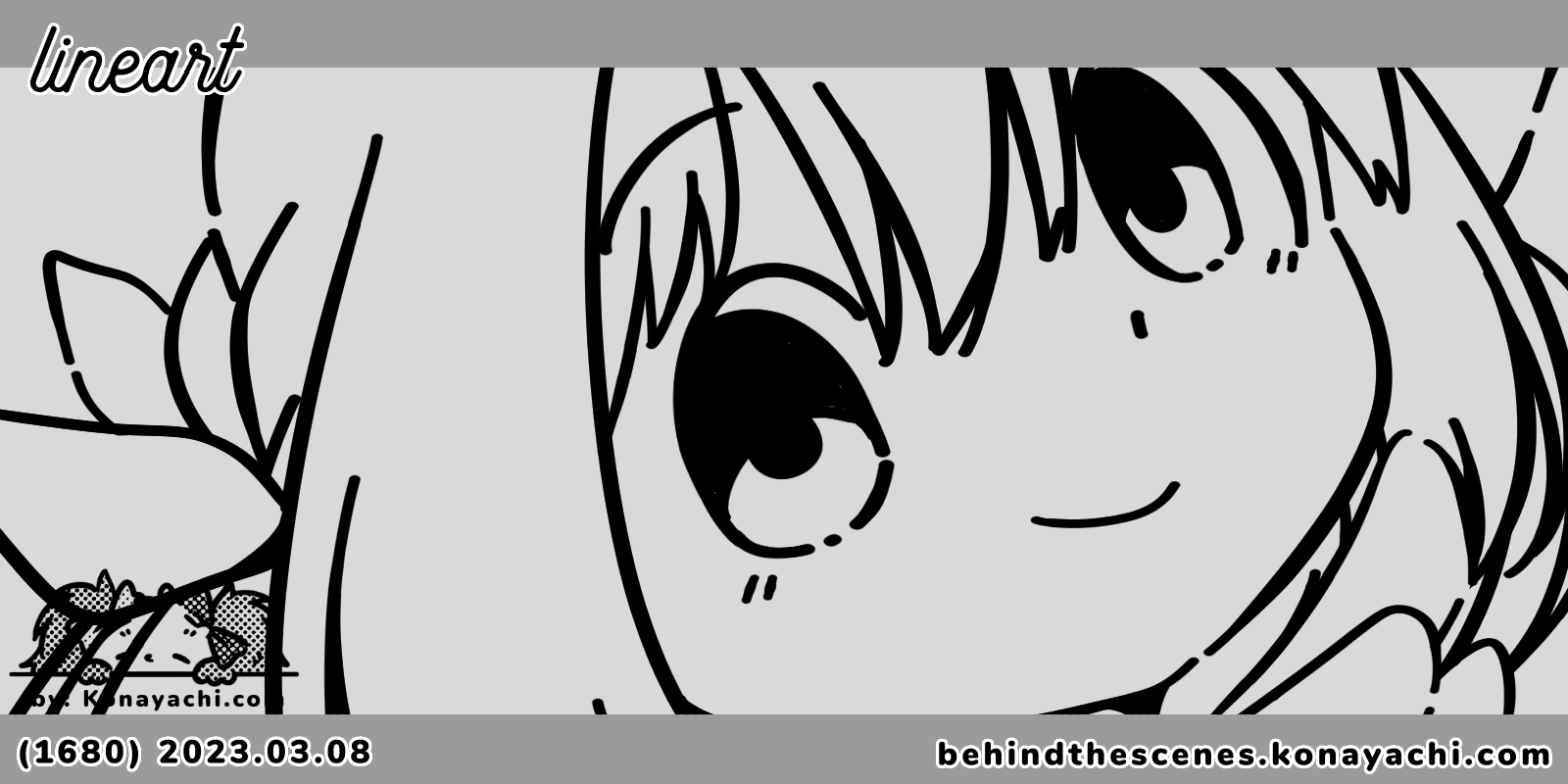 I proceeded with the lineart of Lena illustration. I used Pointy Pen from my Daily Brush Set.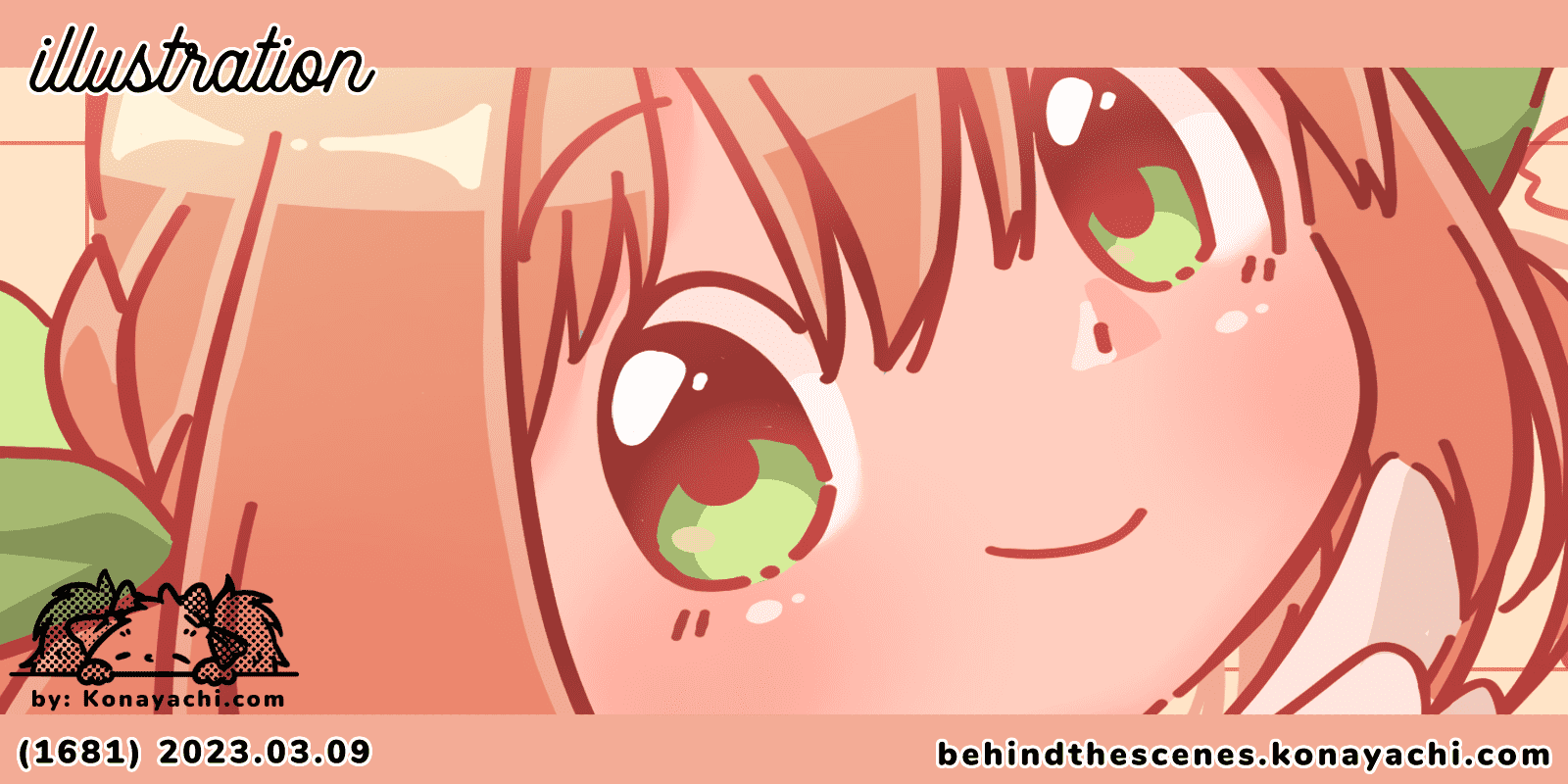 This illustration is coloured and finished! The full, low-res version has been posted publicly as well.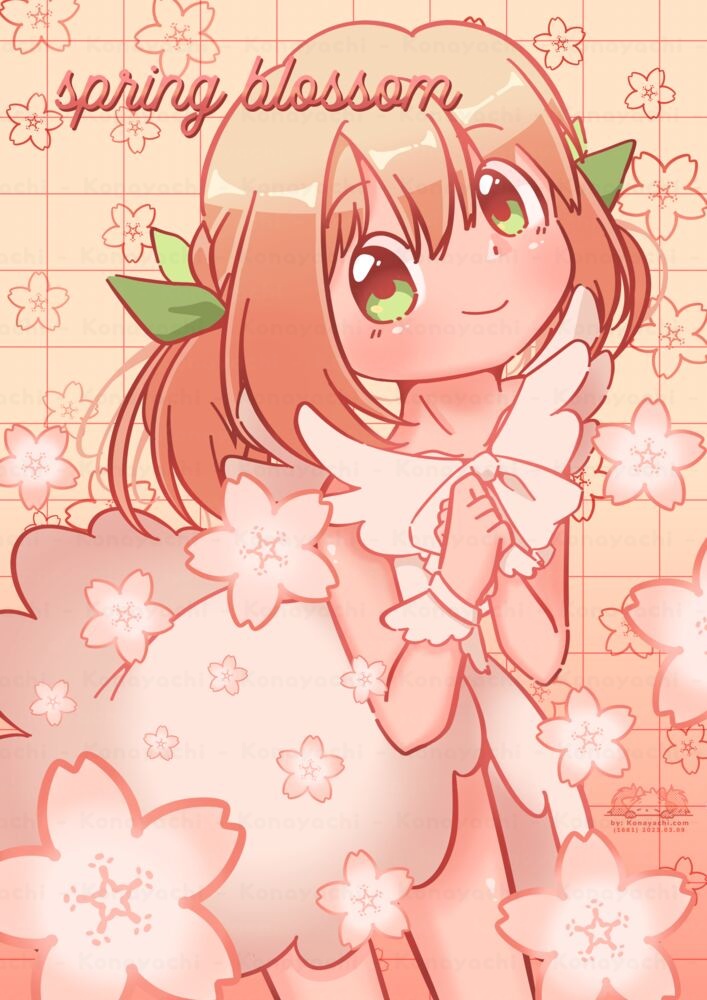 Besides these daily art posts, I also progressed more in Illa Cafe. I got bored with supporting documents so I jumped ship to GUI. I am currently spending my time doing lots of trials and errors on a GUI that is immersive to my art (or more like, my current art style).
My vision is that Illa Cafe be cosy just like an aging book; a book that has been held by various warm hands often. With that, I'm going for warmer colour palettes (as brainstormed in dev note 42).
Thank you everyone who joins me this week. Let's do our best again next week onwards! Have a good weekend!
- Konayachi