Weekly Summary 2023/09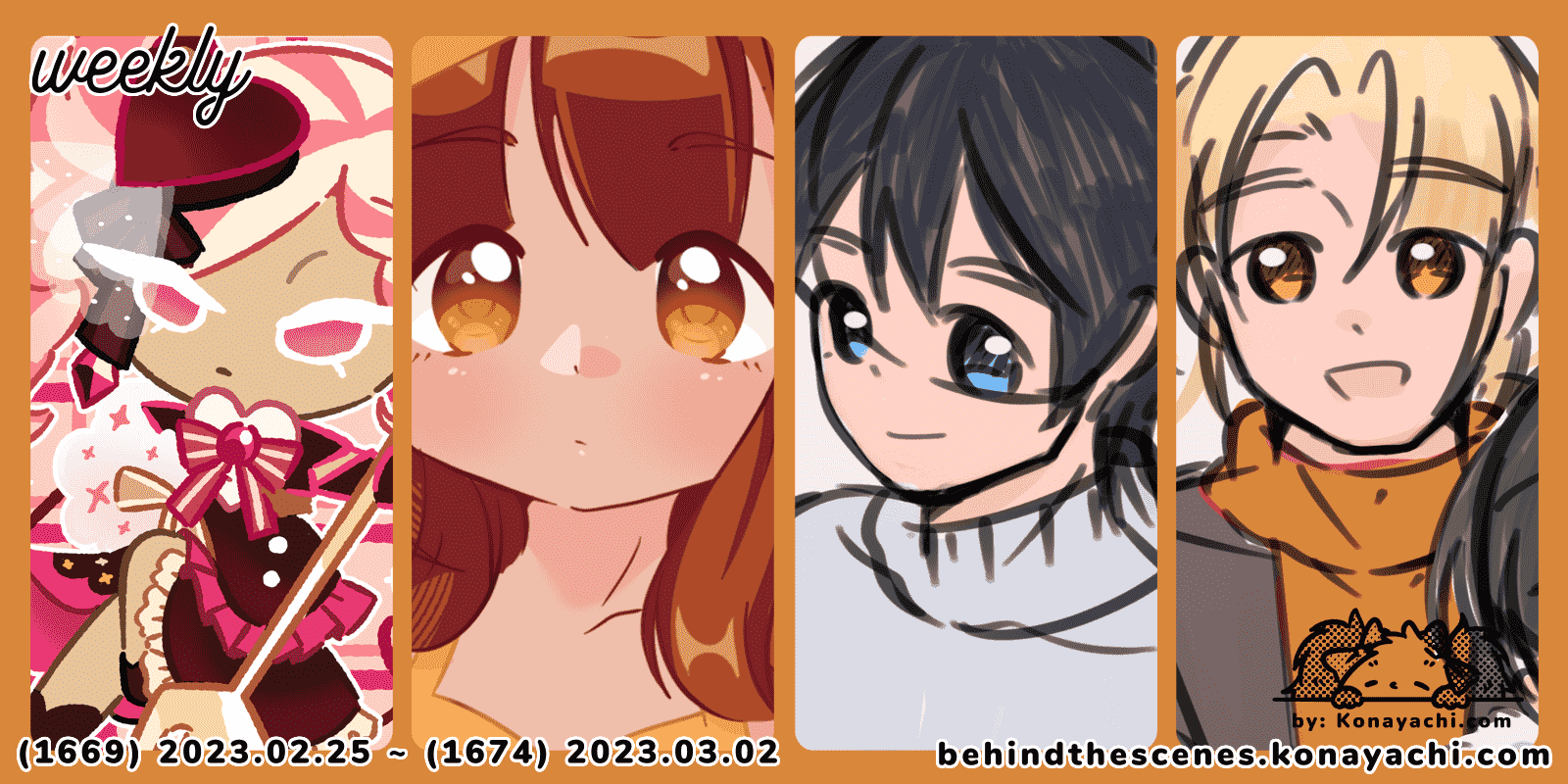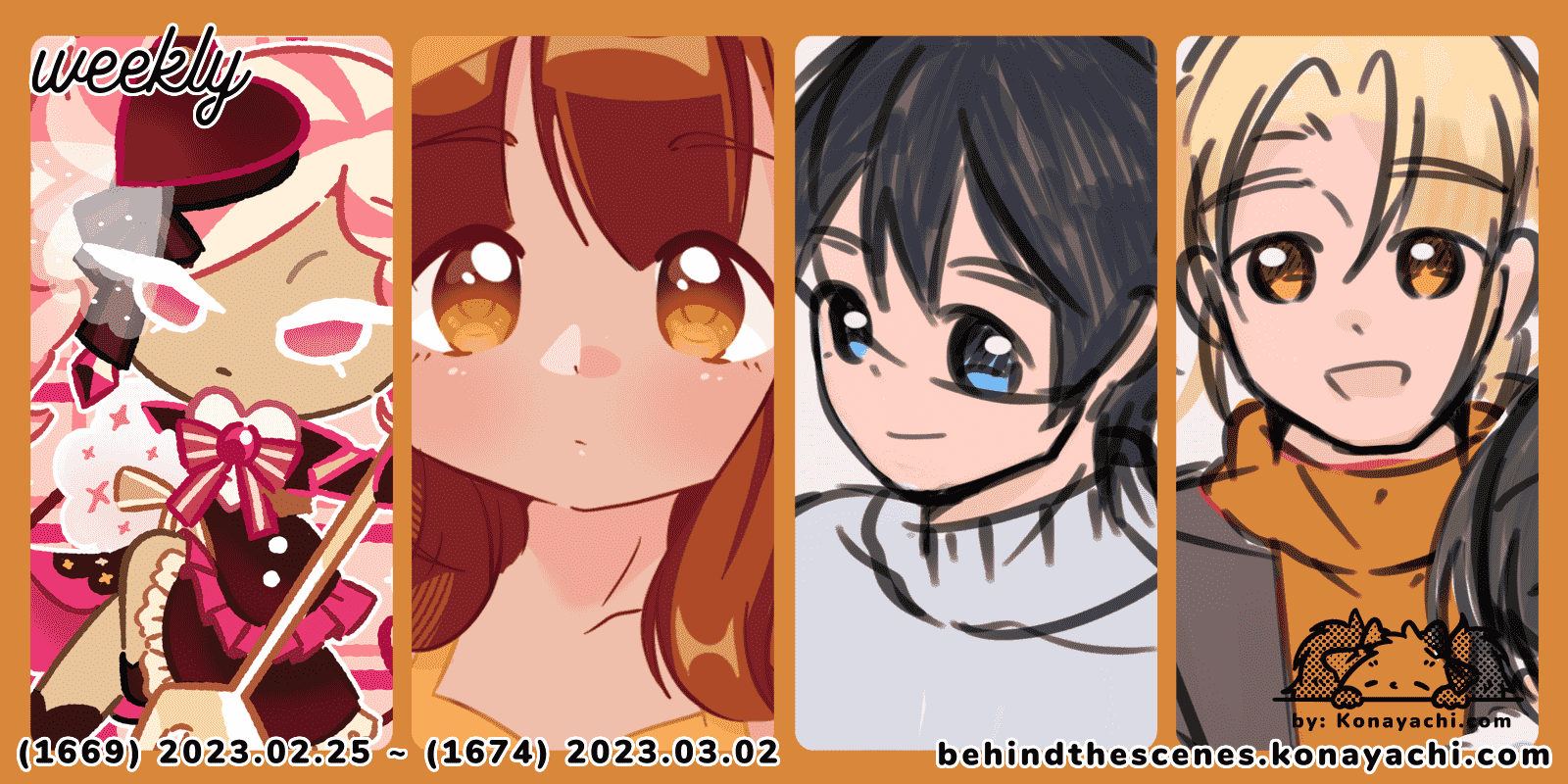 Hello everyone! This is the ninth weekly summary of the year.
There are many concept sketches this week, as I progress to prepare for Illa Cafe development. My regular laptop will probably be back at the end of this month, so I'm doing anything I can that doesn't require too much CPU power to prepare for works from April onwards. Mostly document making and lots of sketches.
Last week, I did: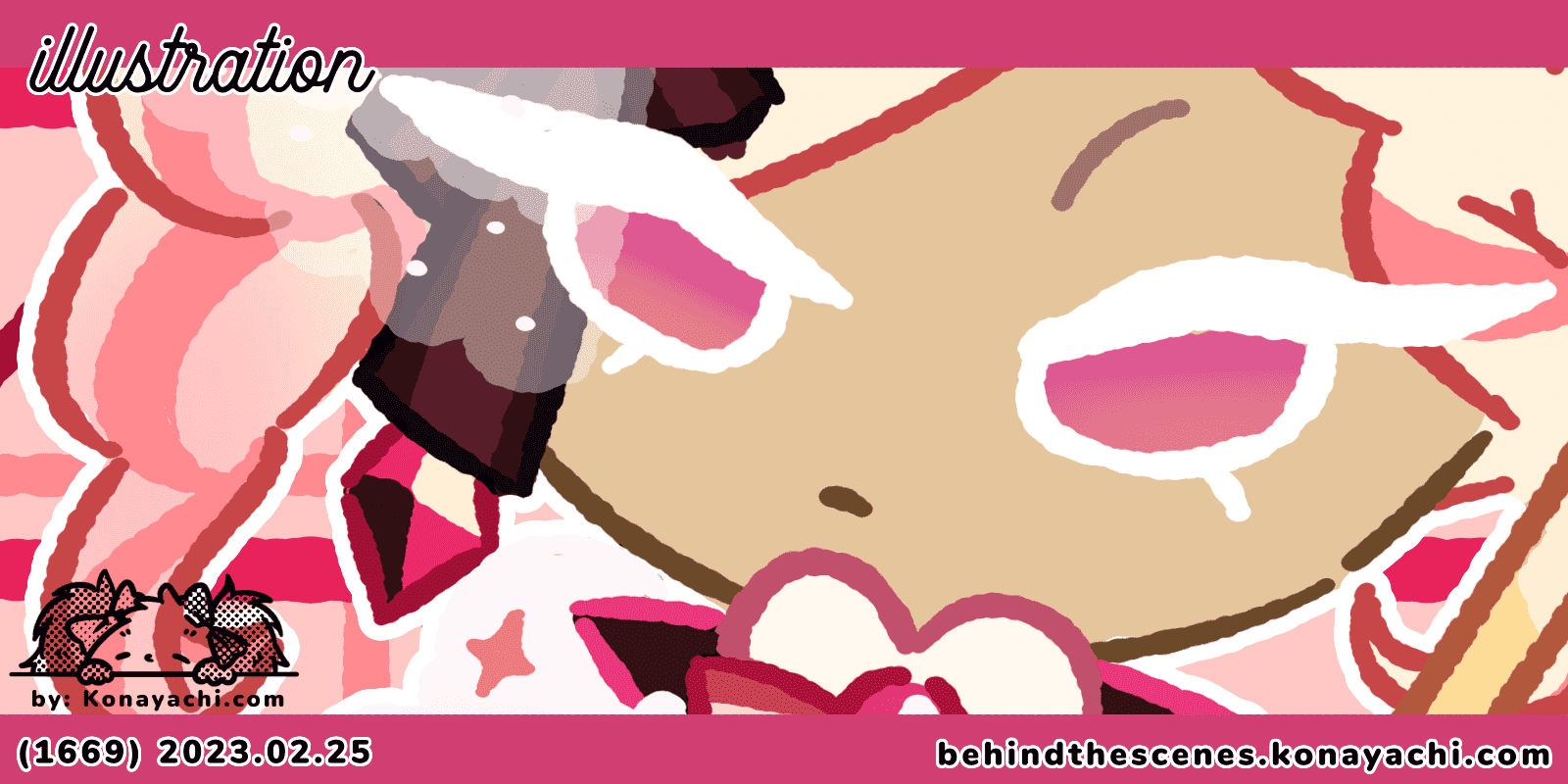 New CROB fanart! Bluelily's new costume Sweet Heartmender is lovely (I couldn't get it sob sob).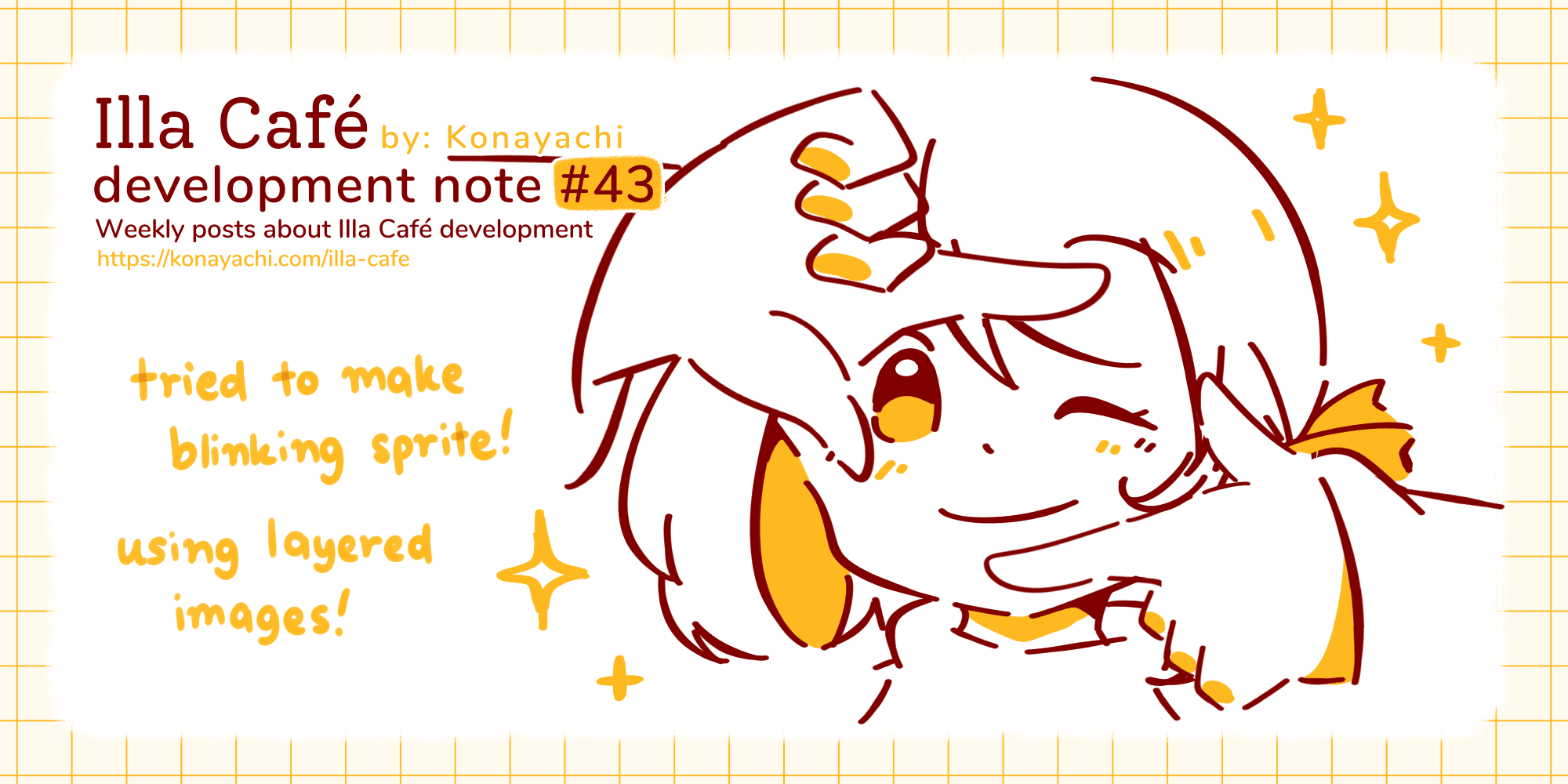 New Illa Cafe development note! With the help of a programmer, I did simple blinking sprites with layeredimages.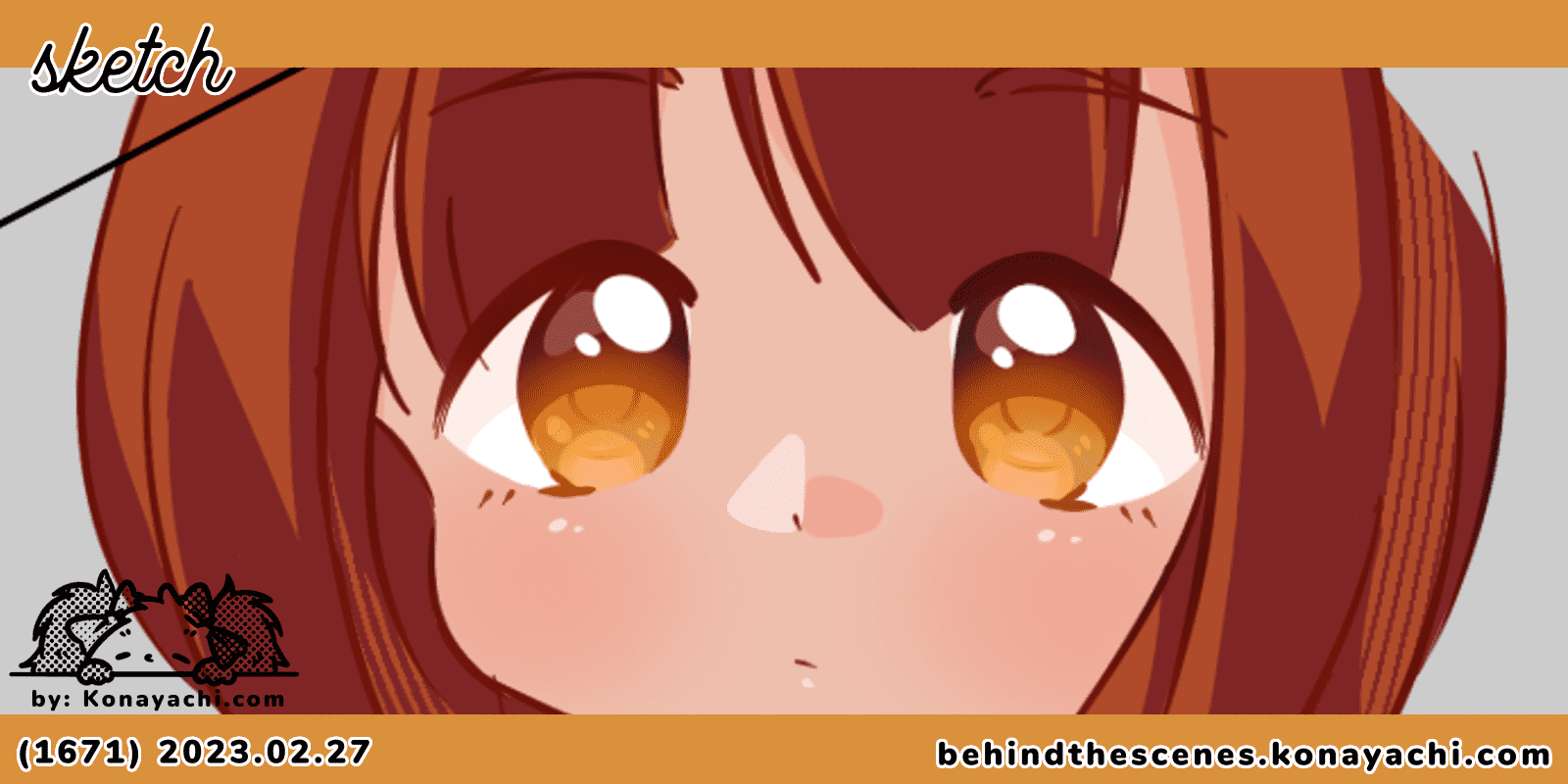 I did a small try for new face style. Thanks Ellie for being my model.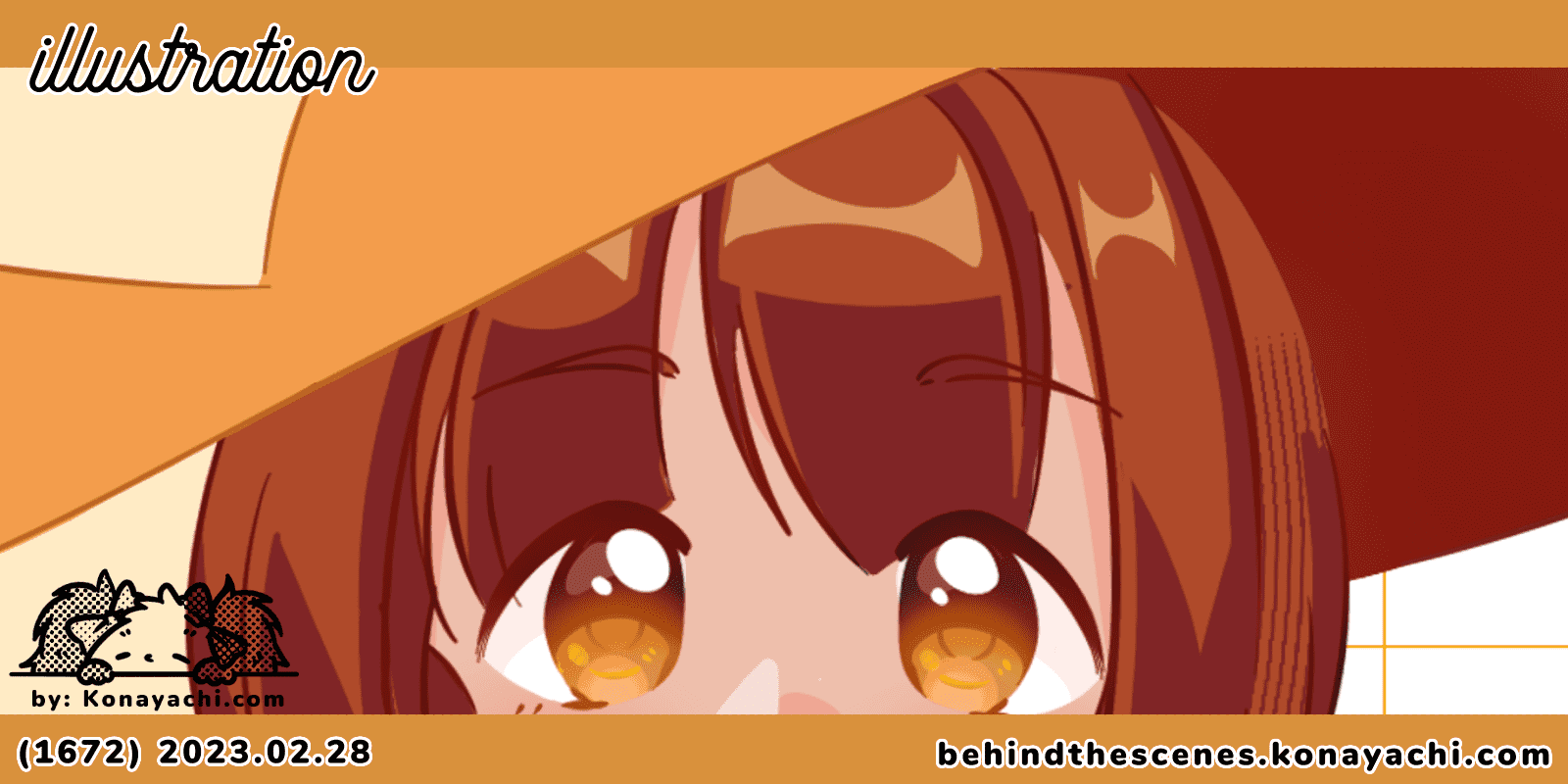 I coloured Ellie's drawing for the new face style.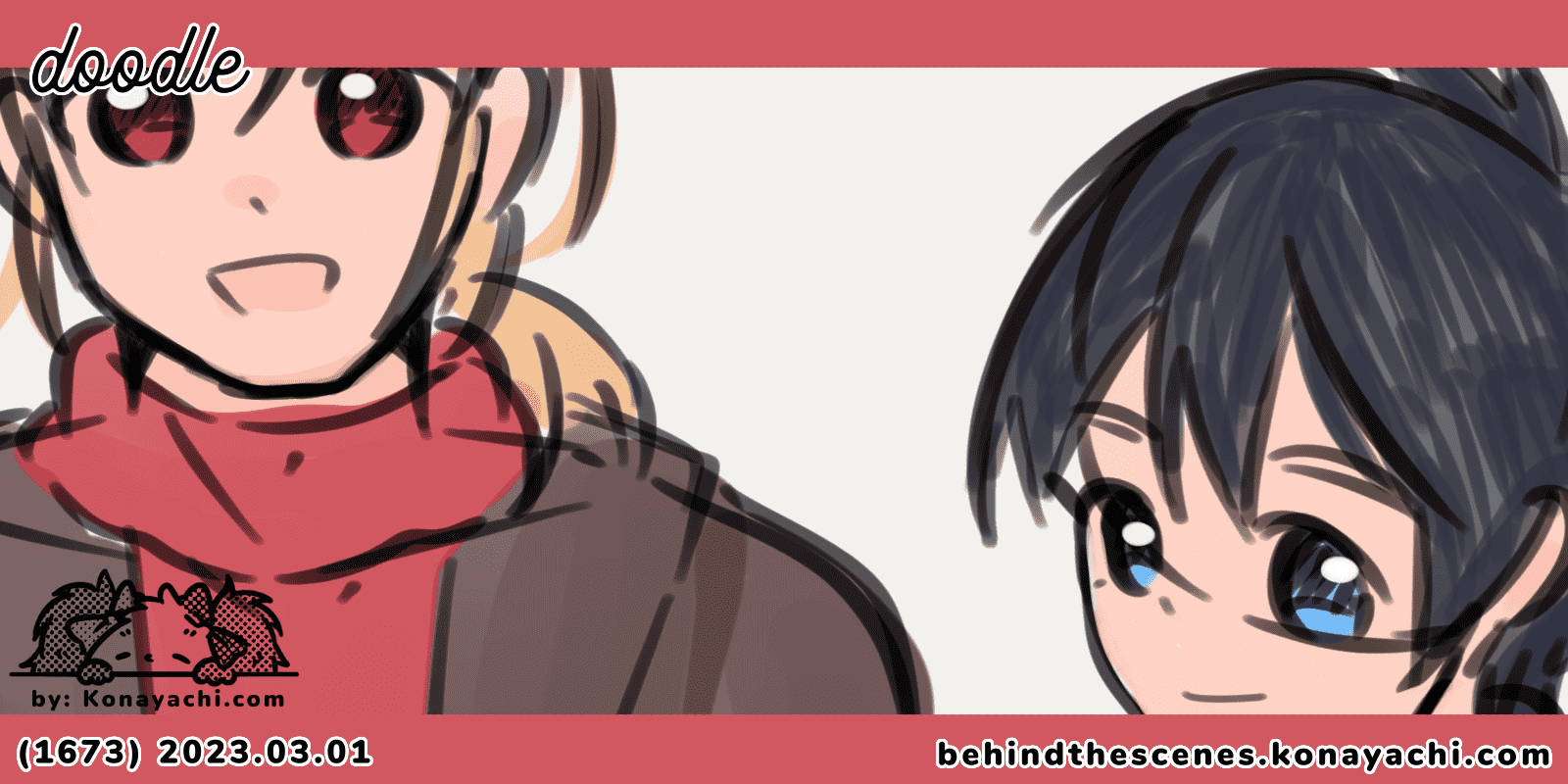 I'm working on finishing Illa Cafe concepts so I doodled Julien and Ted. I also decided on their winter outfits here. It was a warm-up to draw males for me again.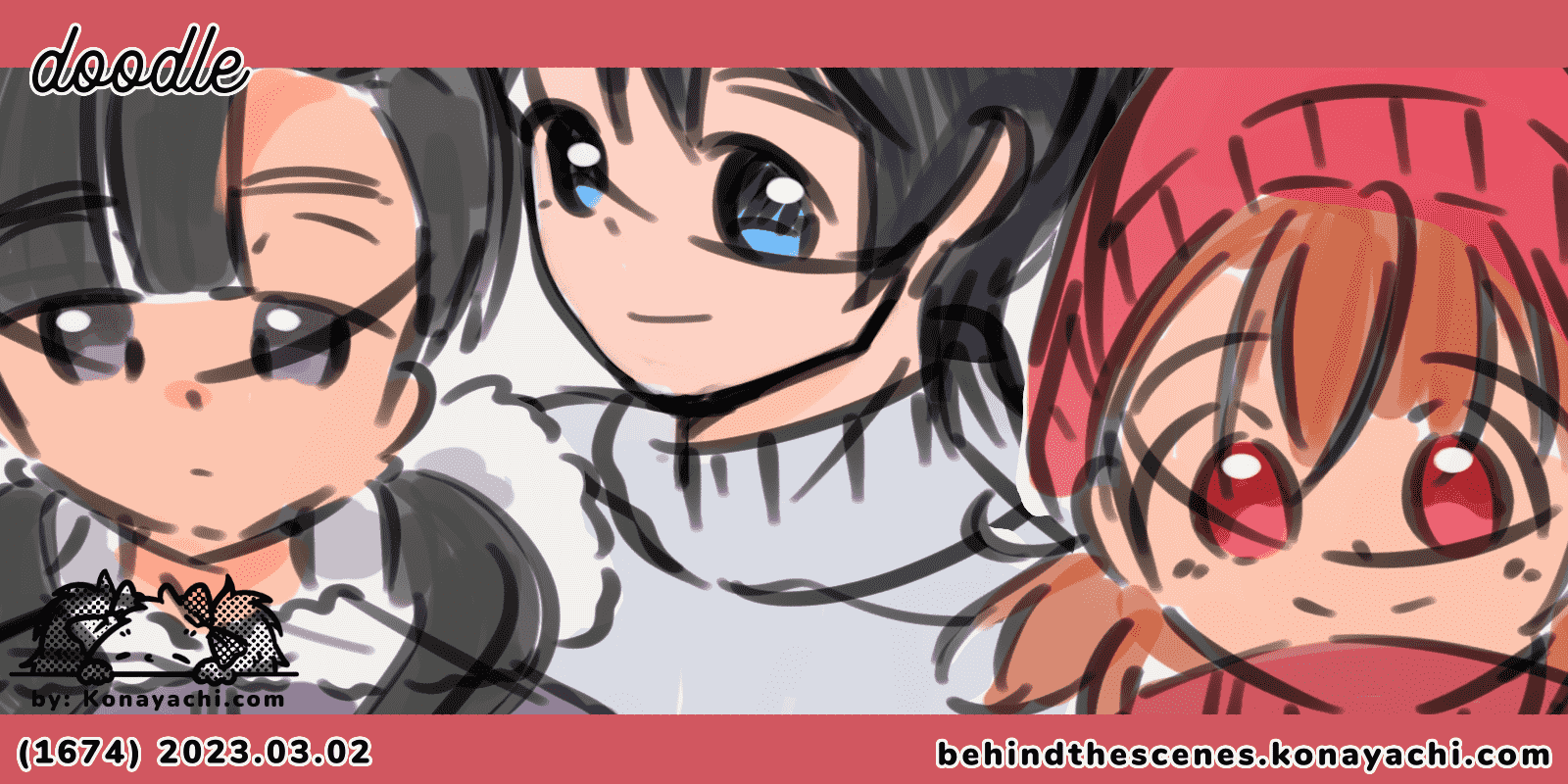 More character concepts for Illa Cafe!
Outside of making more art stuff, I also worked on supporting documents on Illa Cafe. I'm preparing for the number of sprites needed, how would the sprites be constructed, reorganising the text documents for the story view (because the .rpy doc view is hell to read) and more.
Thank you everyone who joins me this week. Let's do our best again next week onwards! Have a good weekend!
- Konayachi