Hello everyone! I hope you're doing well.
The early autumn days are still very warm. I was already in some fuzzy clothes before I sweated too much and go back to my sleeveless ones hahaha. I'm enjoying it, though. I love warm days... They're very fuzzy and lovely. They remind me of Blooming Chimes vibes...
This week's activities:
This week was another busy week for me, unexpectedly. I have some very important paperwork to take care of so I didn't have a chance to calmly sit for hours to start working on the 2024 calendar. But I'm able to prepare more things: concept, design and so on.
In addition to working on the calendar, I also have few commissions left I'd like to finish (they should be rather fast, but I want it closer to perfection so I'll take my time), preparing to contact my calendar manufacturer again and also getting ready for NoveJam! I have the story outline ready and some art concepts in my mind. I may doodle this in between my calendar and commissions.
Oh, and I finished Eldritch Idol poster!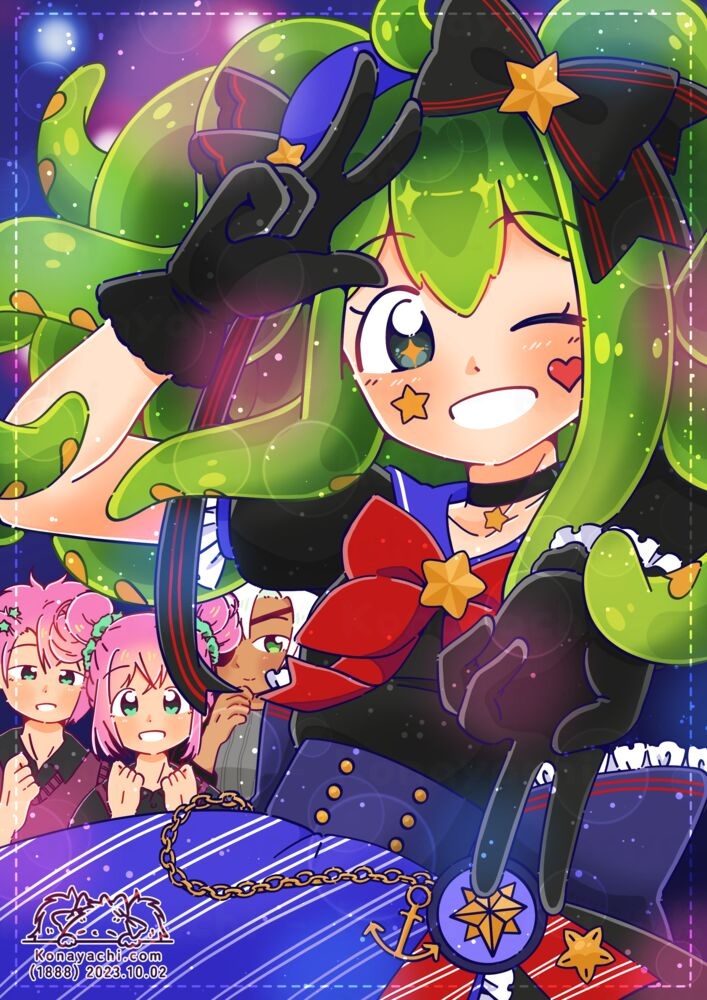 It's super colourful!
Other things:
Listening to: n/a (I'm still so tired, I had 0 mood for BGM...)
Reading: Maru Is A Puppy (too funny... I hurt my stomach...)
Watching: JoJo's Bizzare Adventure S5 (S4 ended sadly, and S5 started intense...)
Playing: Cookie Run OvenBreak (a bit less playtime this week because I had no time... sads.)
Others: some paperworks are half-settled so I'm a bit calmer now, but there are tons of other things to take care of. I'm excited to work on calendar, commissions and unannounced NoveJam project!
I feel a bit guilty for not actively resuming Blooming Chimes and/or Illa Café (which I attempted to resume in August), but I think, wisely, shipping many small titles are very helpful before shipping commercial titles – which I plan for both Illa Café and Blooming Chimes. Both will have volume 1 for free, though!
I'll talk more about them after clearing these to-do list!
Thank you very much for reading!
- Konayachi