Weekly Summary 2023/35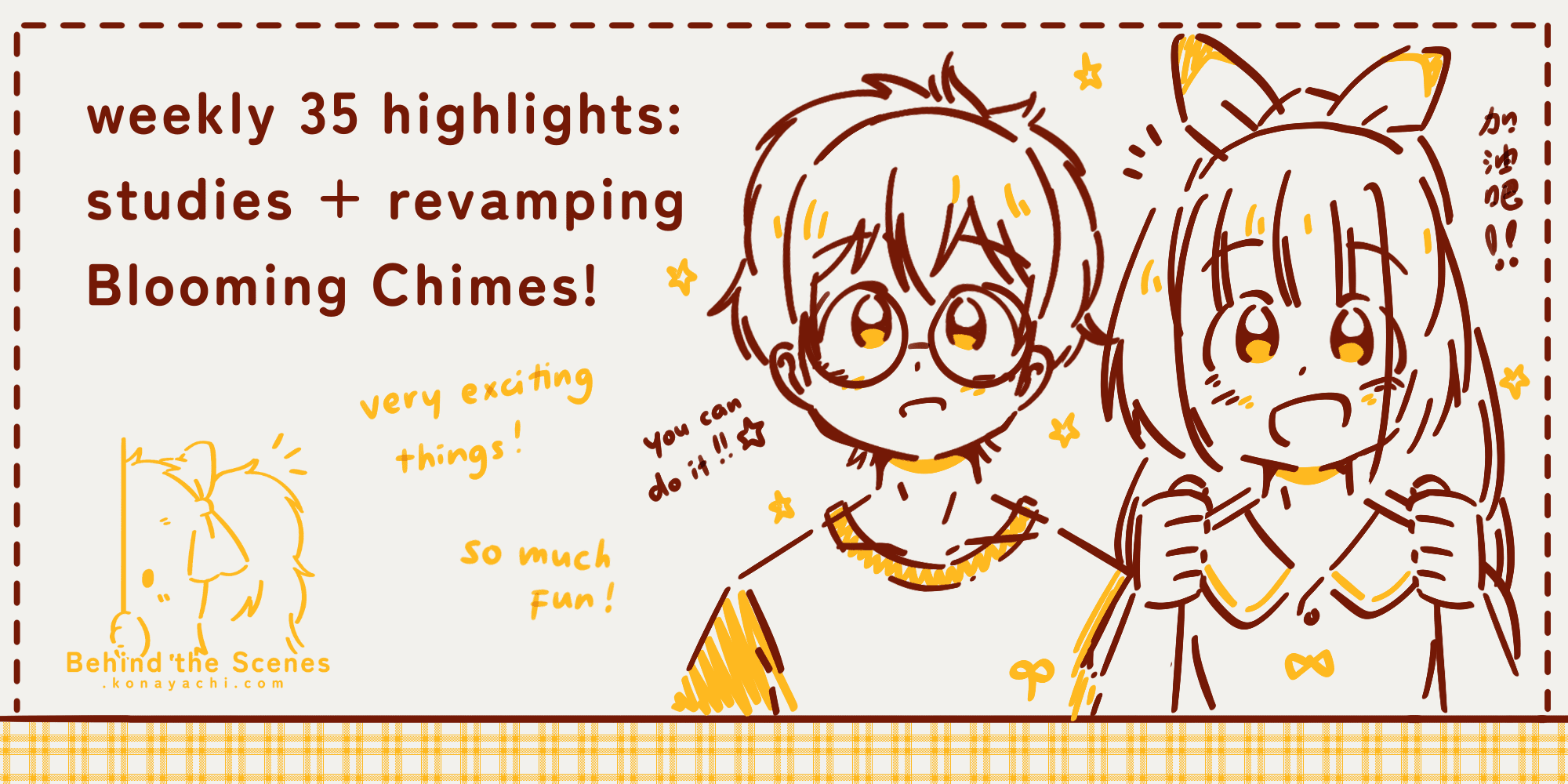 Hello everyone! Welcome to the thirty-fifth weekly summary of the year. How have you been?
In the past week I've been having quite some creativity explosions! Most of it were about writing, which was verbally discussed with my co-writer. I don't have anything tangible or written yet – but the idea is very interesting!
I'm considering lots of things: refining Blooming Chimes writing (it keeps getting better in my opinion, I'm glad I didn't rush-release it!), replanning the sprites (exciting!) and rediscovering new fun art style that I'd love to stick with for both Illa Café and Blooming Chimes!
I think I've finalised everything, and just a little bit more time with Haru's face and then I should get all the visuals in my mind!
I'm no longer afraid of using colourful assets and backgrounds, I found a few methods to be colourful and lovely, yet very themed! It's not much different from my previous art style, but it has certain touch that makes it more doodle-like, simple but colourful and lovely!
All thanks to the works my clients have been giving me recently. I was given lots of creative freedom and it let me discover all of these things. I'm so happy! *cries* ;A;
This week's activities: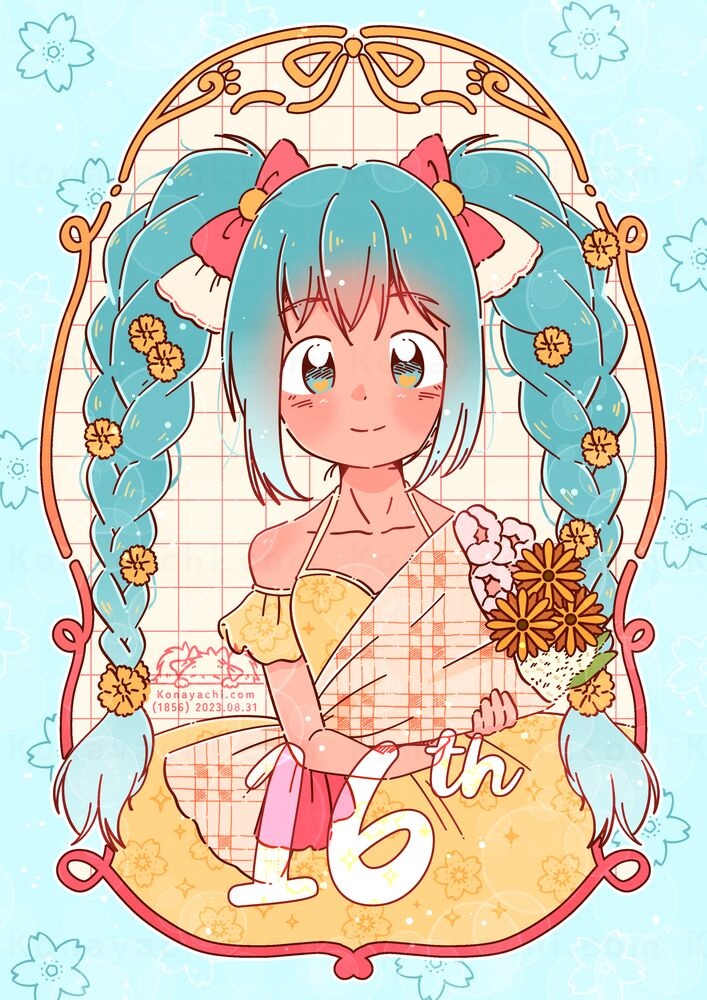 Drawing this was super relaxing!
Other things:
Listening to: Sanctuary
Reading: Meow Man, it's hilarious!
Watching: JoJo's Bizzare Adventure S3
Playing: Cookie Run OvenBreak
Others: I think I'll stop using insta after all for now – I was locked out twice out of my two attempts to log in in the past few months for no reasons (they thought I was a victim of phising or some sort, it's so weird). I don't use it much to begin with and now I'm more reluctant to log in with these weird behaviours.
As usual, thank you for everyone who's joining me here this week! I hope your weekend will be lovely. Take care!
- Konayachi