Weekly Summary 2023/21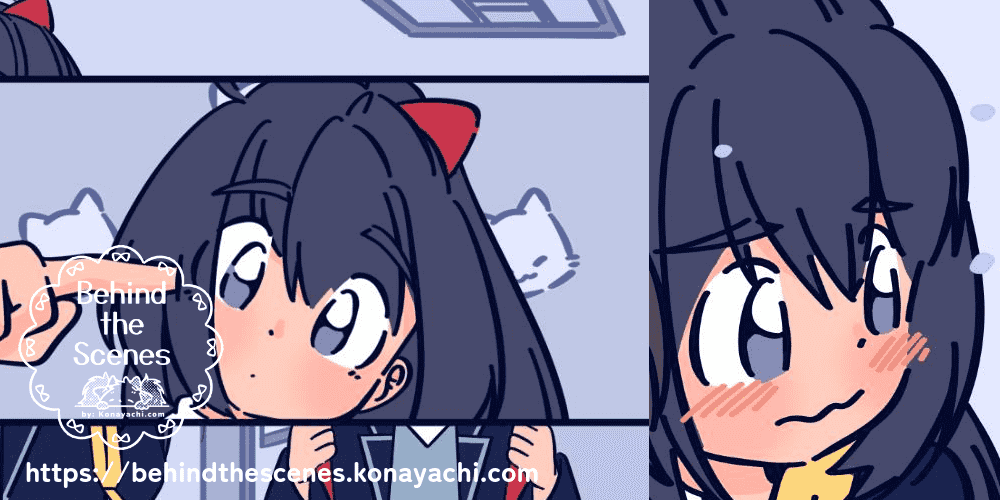 Hello everyone! This is the 21st weekly summary of the year!
I've spent my waking time drawing and scripting... Nothing else. Hahaha, it sounds really boring doesn't it? I really have nothing else to share. I don't even find myself time to socialise anymore... again. I can try at the cost of my sleeping time, but somehow, I just would rather sleep more so I can work on Blooming Chimes more. That triangle of work vs sleep vs socialise; somehow socialising is the one I end up cutting away. Fortunately I'm able to still enjoy my solitary time working on things, so I'm still perfectly well and happy.
Art Posts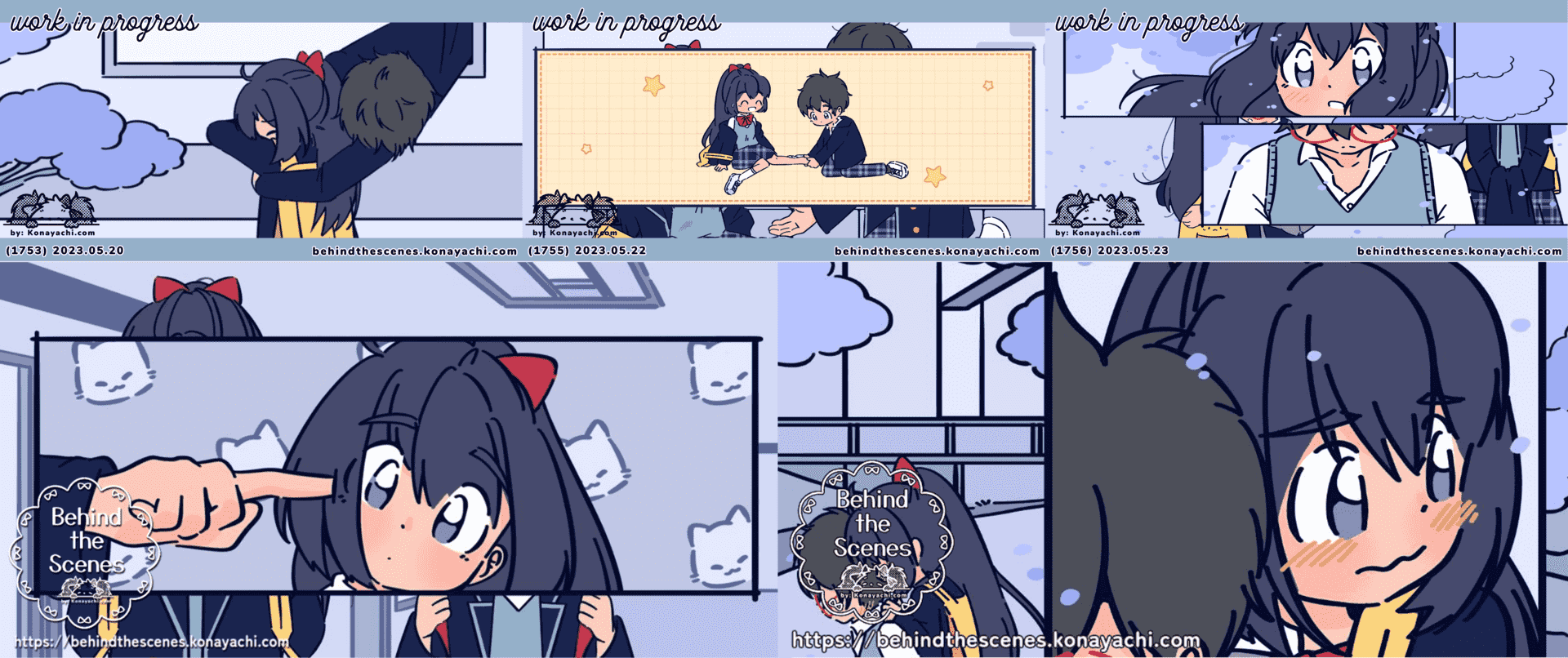 It's all CG and sprites share this week. Expect the same for the next few weeks. I could decrease my post quantity to weekly, but having to post daily actually helps to motivate me to keep progressing every day, no matter how small. I need that myself. 😆
Dev Note #55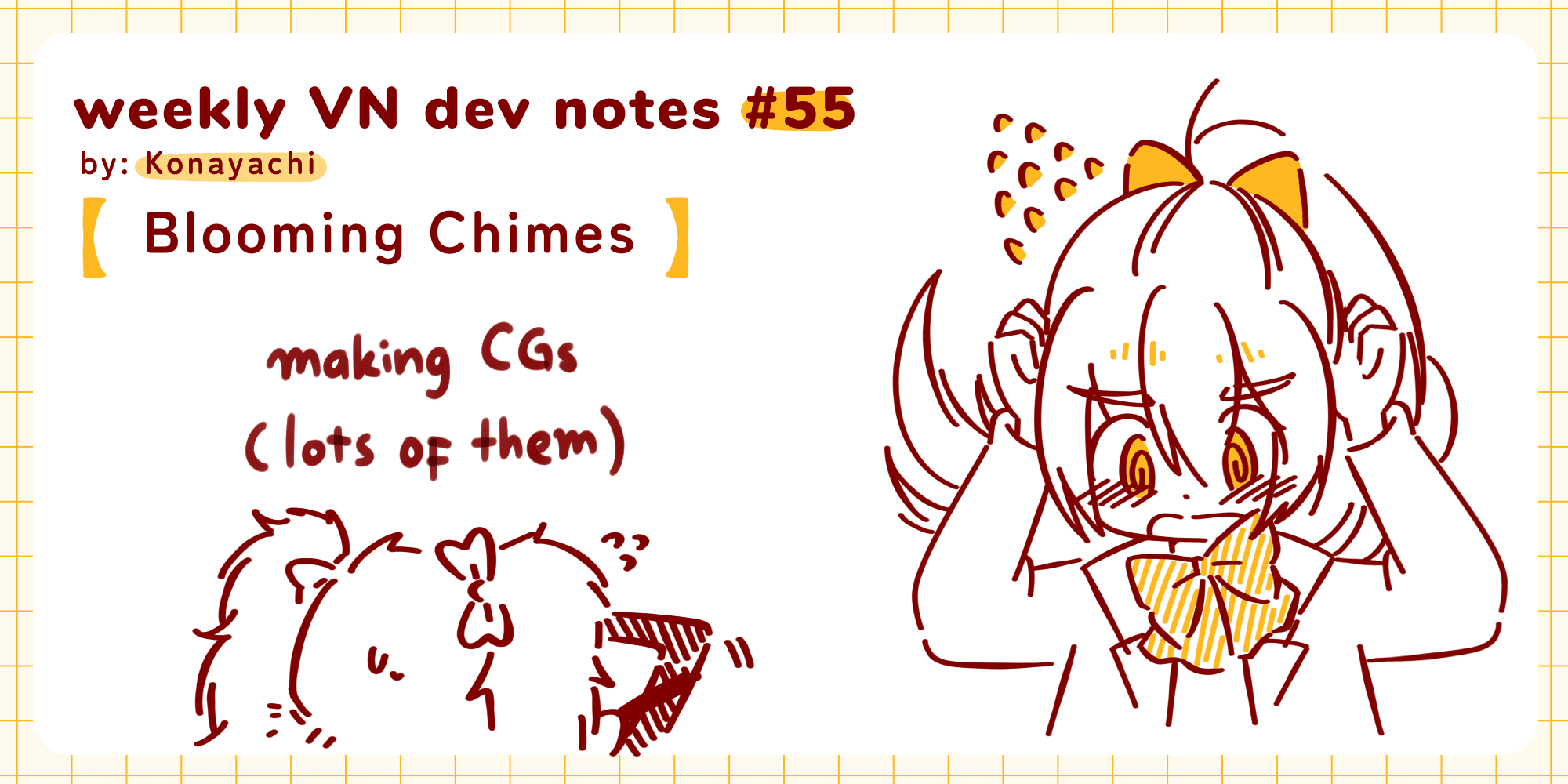 My week is full of making CGs, panels and sprites. My posts have reflected that. I've since cut my expectation lower and I'll just deliver Chapter 01 out of 04 that I've writen by deadline. If I can make it, I'll deliver Chapter 02 as well. If not, it will be a very short demo. I'm struggling to find a balance between what I personally accept + not wanting to break Blooming Chimes in parts. I've written in the way that it's perfect to read in one go (2-hour ish length). 😳
I just have this problem with making small project... I always go beyond. It's my writing weakness I guess.
I'll do my best anyway!
Other Things
I'm back to DAVICHI's Mystic Ballad 2 as my playlist! Meanwhile, I also relisten to old golds, such as: In Love With You (Regine Velasquez & Jacky Cheung), Violet (Ryu), I Want To Spend My Lifetime Loving You (Marc Anthony & Tina Arena) and We Could Be In Love (Lea Salonga & Brad Kane). Wait a minute, it's all love songs. 😂🙈
I think I broke Krita yesterday. I tried to make a new brush but it didn't work as a new brush. It's like, "linked" to my other brush. When I tried to delete it, I deleted my other brush as well (happened to be my main one) and it freaked me out. 😳 Fortunately, rebuilding the resourcecache.sqlite fixed it. But I'm unable to create a new brush without the problem. I have no idea why, but I don't want to touch it at the moment – not in this very important period of time. I don't have the energy to troubleshoot at the moment. I'll try to check it out after the jam. 😆
That should be all of it. Thank you everyone who joins me this week. Let's do our best again next week onwards! Have a good weekend!
- Konayachi