Weekly Summary 2023/19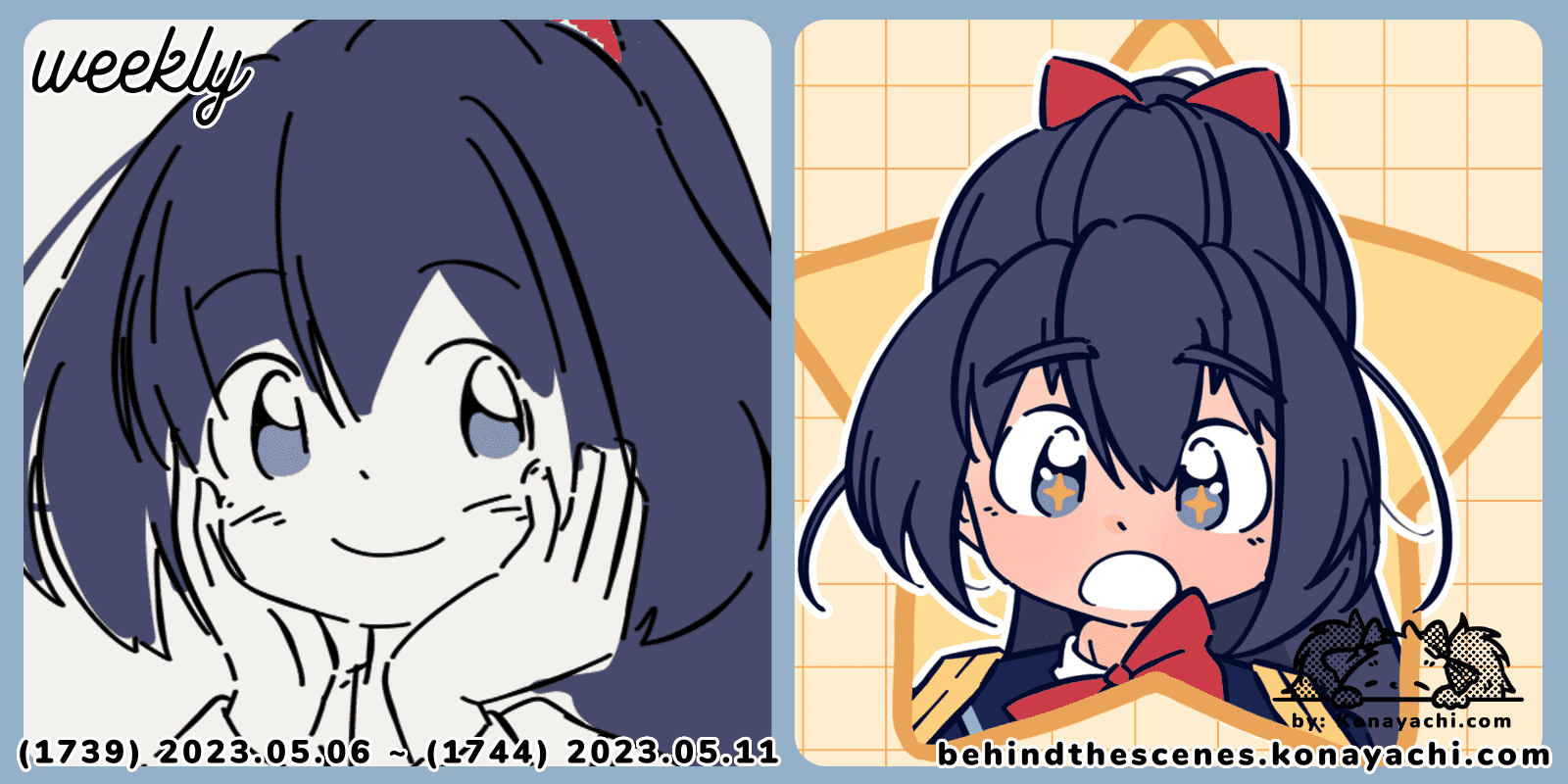 Hello everyone! How has your week been? ^^
From my side: this week I started to work on the visuals of Blooming Chimes. I did some more concept doodles, and started the work of the base sprites. I decided on layer structures and did Bell's sprite. On the weekend I'll try to implement it on RenPy with layeredimage in this structure. Hopefully it would be smooth!
Let's hop on to the summaries, shall we?
Art Posts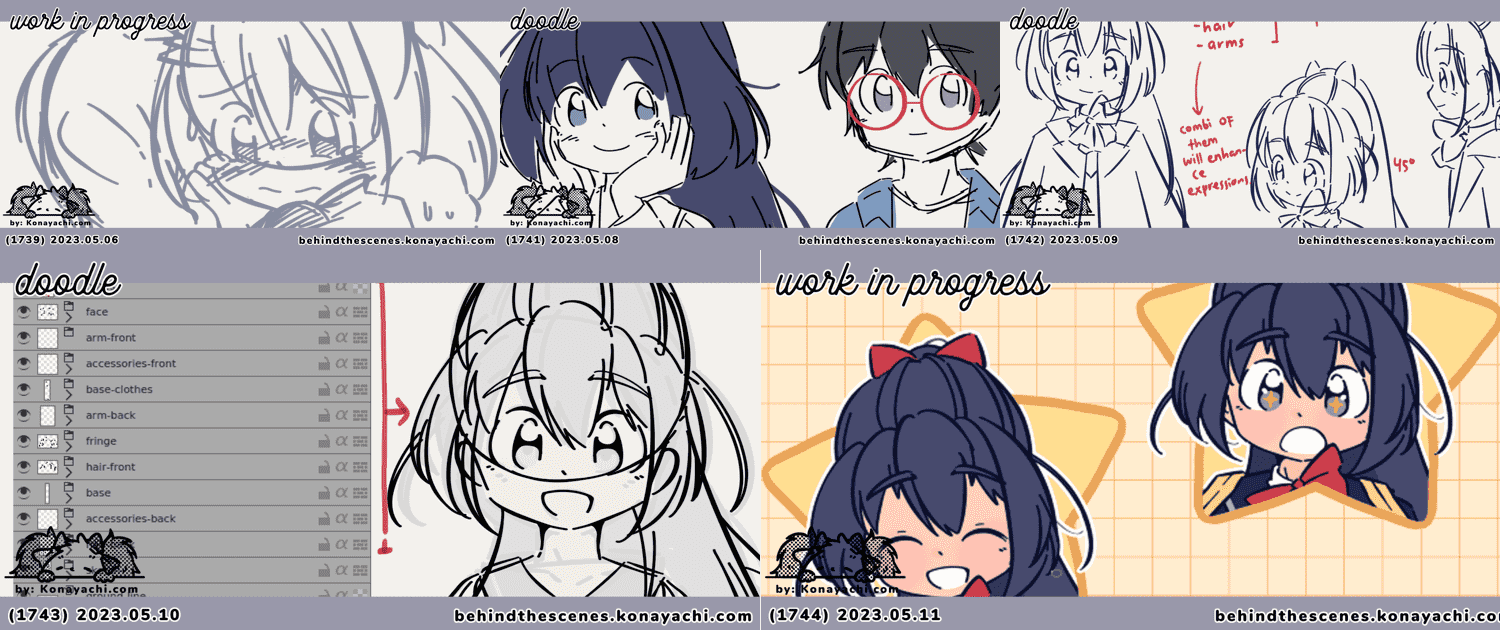 We can see Bell's faces in all of the previews hahaha.
Dev Note #53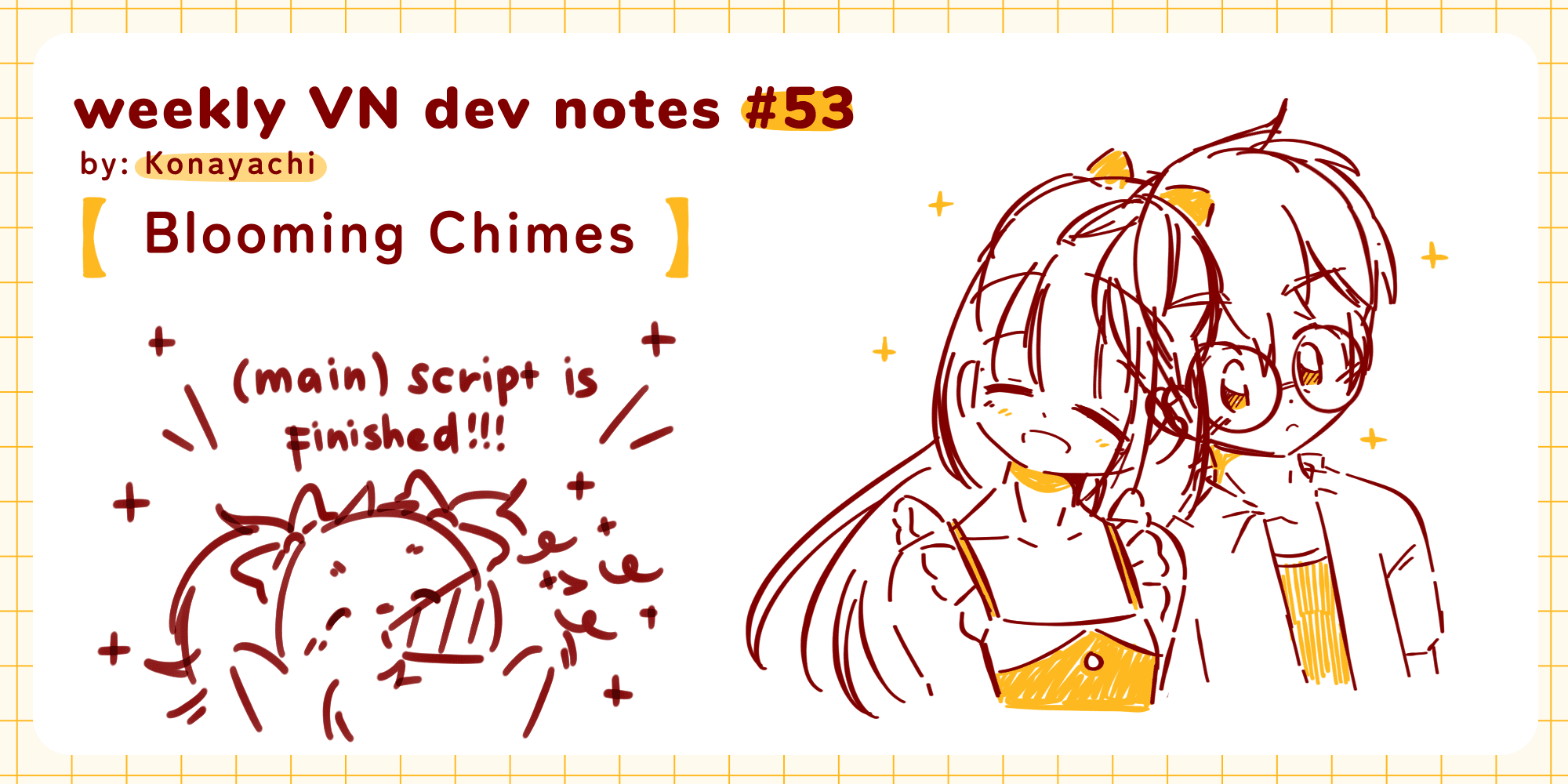 I finally wrapped up the main script of Blooming Chimes! In total, it's 36,000 words – unexpectedly large script for a solo, time-limited jam. Ahhh I just hope I'm able to whip out something, even if I'm to sacrifice the side-story chapters.
Other Things
One thing I was thinking the most this week was to stick on a personal art style. I think this is one milestone of me to hopefully be able to make my personal artistic mark for my creations. In the past few years of doing daily art posts, I explored so many art styles with trials and errors. Many of them are really fun to do, some of them tired me out and some of them just aren't the one I am proud of after some days have passed. The art style I've been doing for Blooming Chimes in the past few weeks is the one I'm happiest at the moment. It has the perfect balance of fast to do + I love seeing them even after a week or so has passed + my wrist can be consistent enough to go through the recreation of it. This makes me happy! 💞 My (current) art style may change or improve in the future, but hopefully it's for better quality. I feel like I started to find what I really love making!
I read more romance webtoons – which are sadly drifting away from my liking. While they are entertaining, they have tropes that are just not for me, for example: I Didn't Tell You Because You'd Be Unhappy or Lying to Protect Your Feelings. As much as them being very common, I would much rather the argument because of the truth hurts than the argument because of "why didn't you tell me?" – that hurts me more actually. Anyway! I'll share the ones I fully love the next time I encounter them!
No update for background music for this week, it's really still the same!
Thank you everyone who joins me this week. Let's do our best again next week onwards! Have a good weekend!
- Konayachi