Hello everyone! It's the eighteenth weekly summary of the year! ✨ How are you doing this week? I hope you're having a great one!
It's another week of fully working on Blooming Chimes. This week also marked the first RenPy related post that I made. I talked about new custom things I tried to implement on RenPy, and hopefully in the future I can talk about more RenPy things.
Art Posts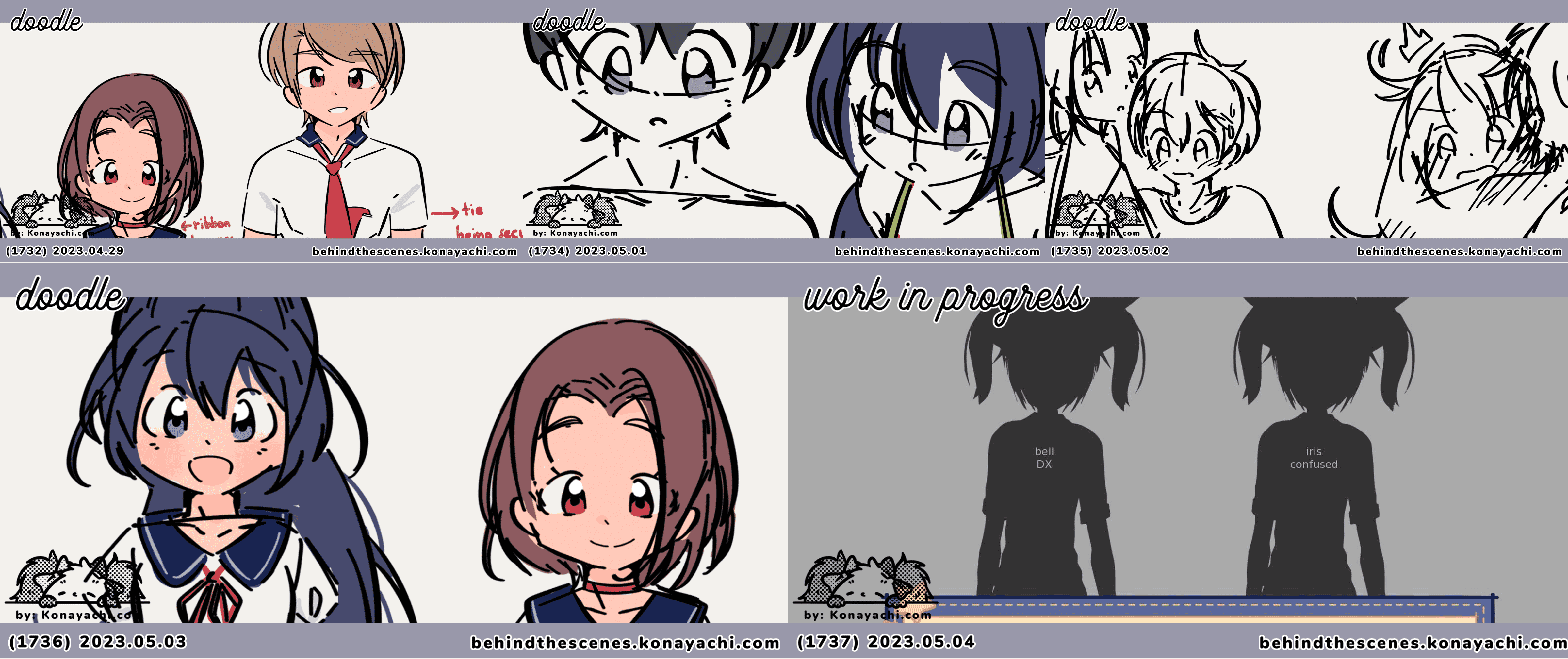 Many many concept doodles were posted in the last week! 😬
Dev Note #52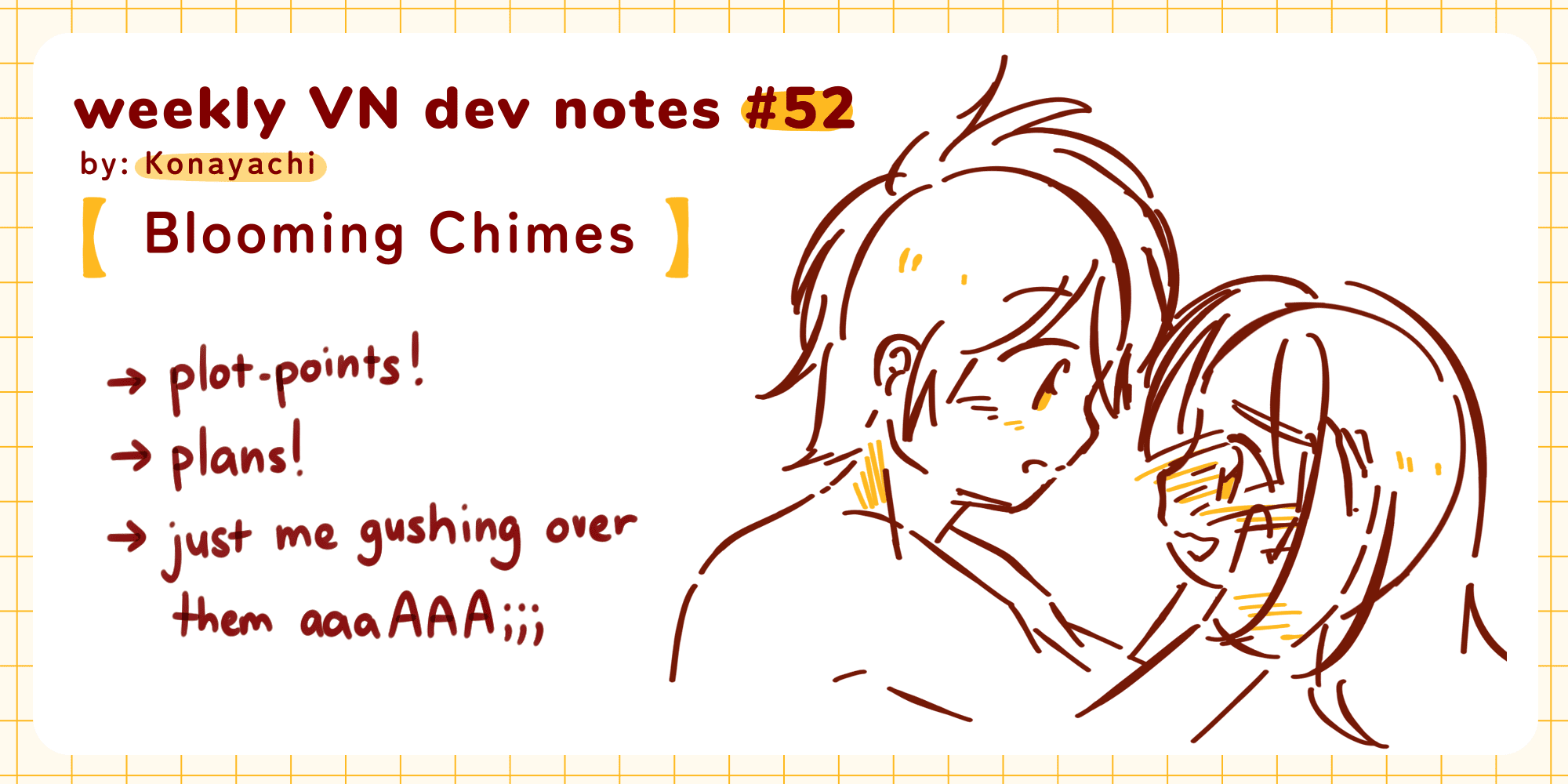 I wrote a little bit about the plot, how I started writing about Haru and Bell, and what + who inspired me to start writing light romance story.
p.s. I just noticed that Haru's doodle in this dev notes banner looks like Julien. 😳
Other Things
Enigma of Hearts is already on its final phase, I only needed some files from my team partner and it should be ready to be submitted! (My mind has shifted to fully focus on Blooming Chimes anyway~)
I 'enriched' myself with more romance webtoons! My current favourites: Maybe Meant To Be, The First Night with the Duke and Sixth Sense Kiss. I guess one thing in common from these titles are the hilariously-chaotic female protagonist. I also write Blooming Chimes that way.
This week's playlist is still FTISLAND 10TH Anniversary ALL TIME BEST / Yellow! 🤣
Thank you everyone who joins me this week. Let's do our best again next week onwards! Have a good weekend!
- Konayachi