Hello everyone! ✨ It is the sixteenth weekly summary of the year!
It is yet another week full of RenPy works. As usual, there isn't much to share visually. 😬 Even so, there are many new things I learnt this week and it was really fun!
Art Posts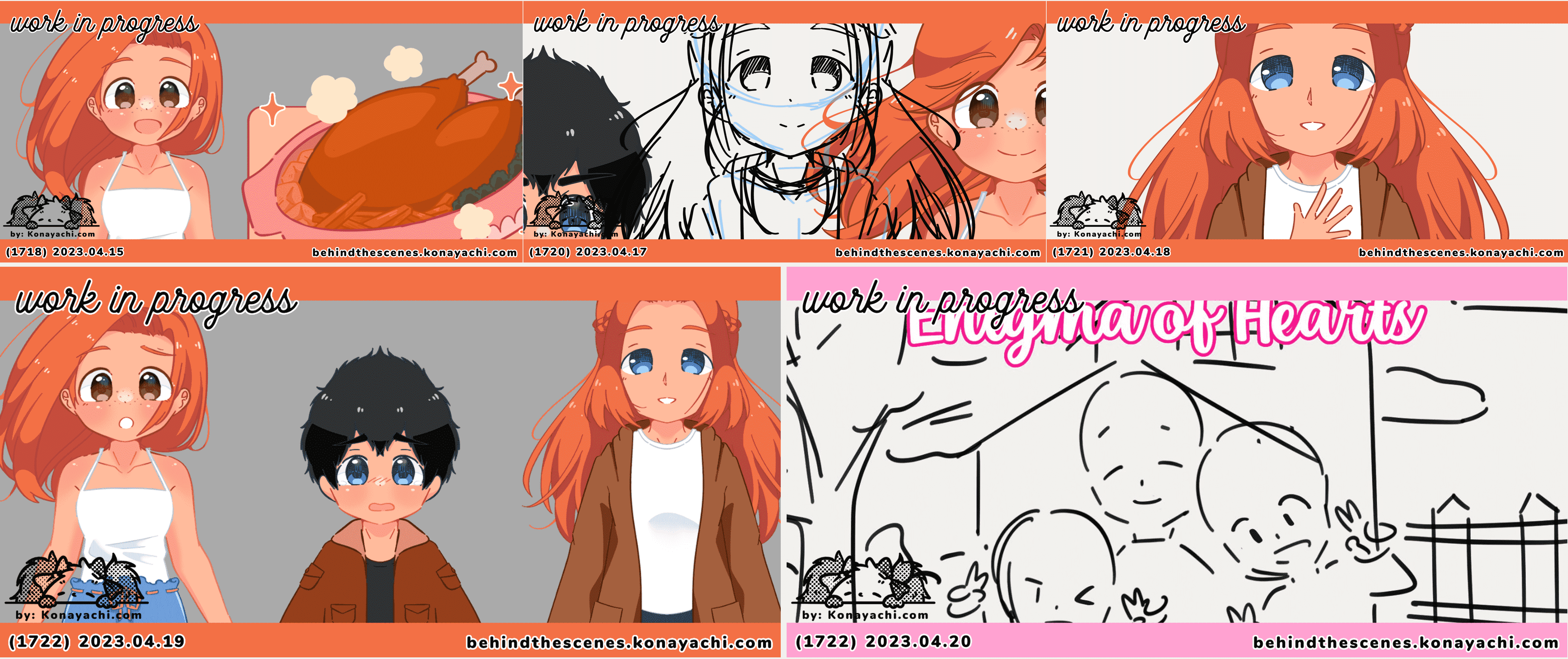 The shapes start to take place for Enigma of Hearts! I published the first prototype; added some movements, started the GUI works. Lots of interesting works!
More sprite works, more prototype show-offs and GUI works for this week!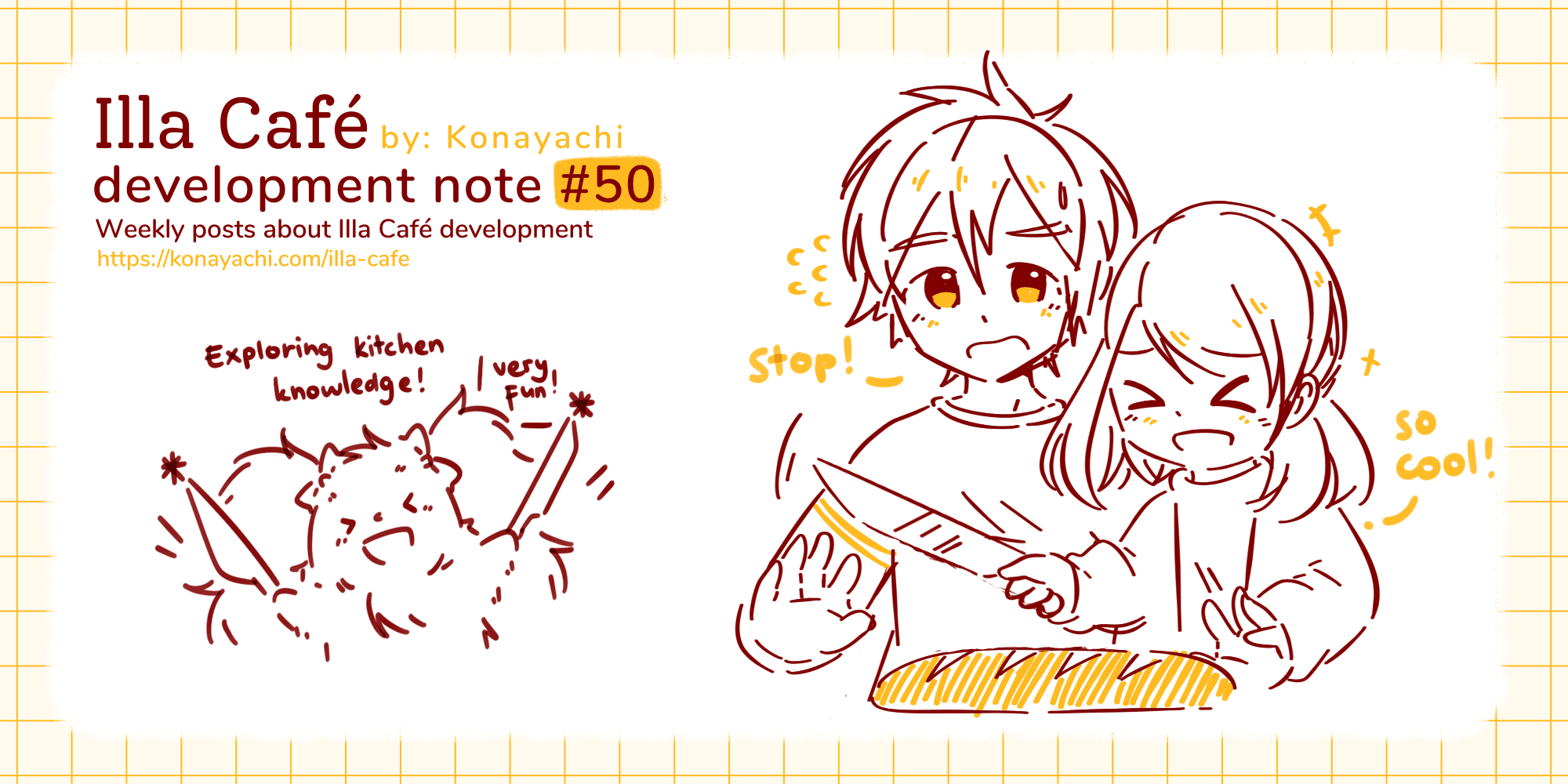 Illa Café works noticeably slow down a lot due to the jam event. I still try to work on it on Sundays, but it is really much slower. The good thing is that I use the jam activities as my trial-and-error ground and I'll carry the knowledge to work on Illa Café.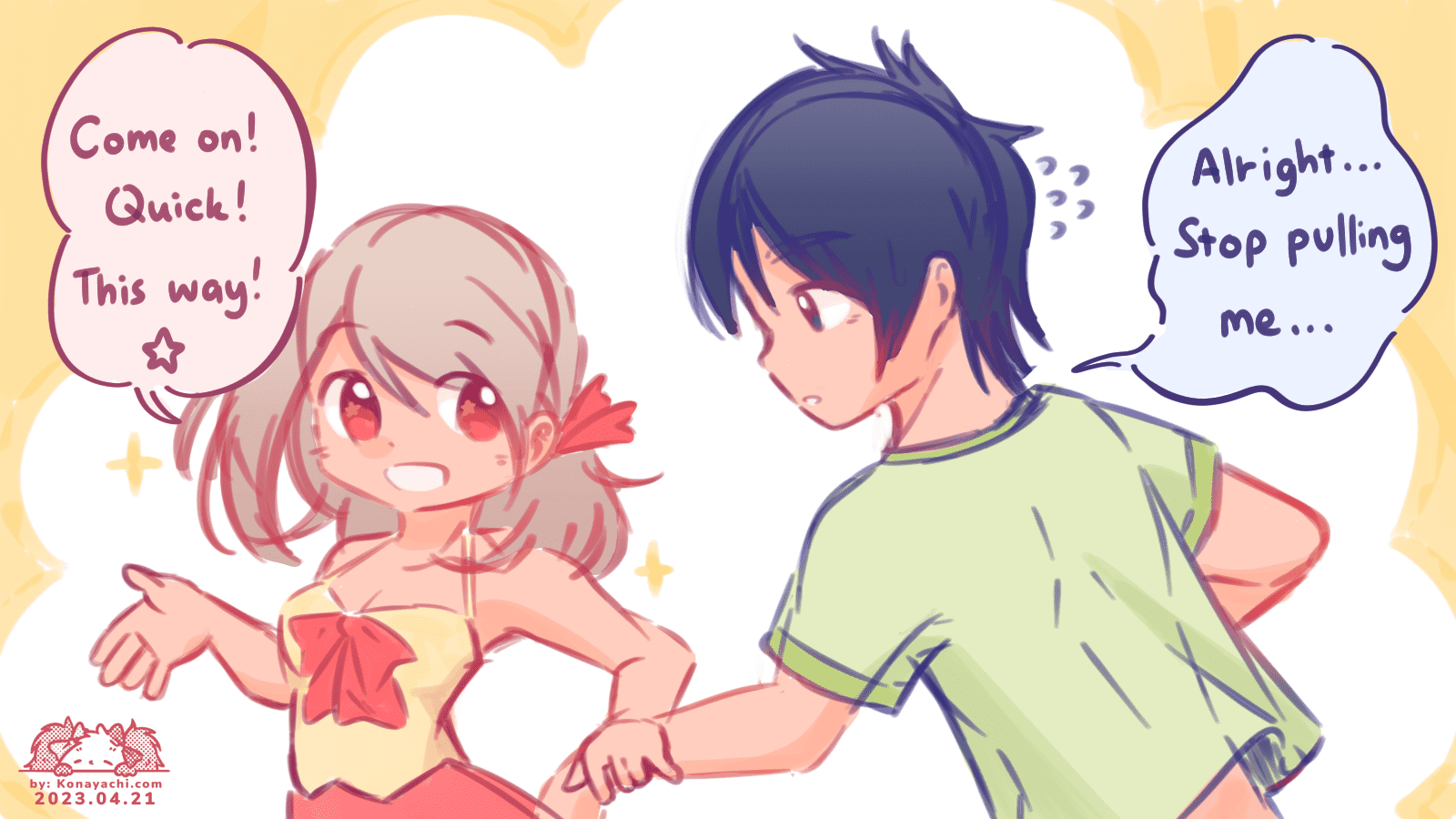 A small doodle I did for Illa Café. Now that I notice it, it looks like a summary of what the volume 1 is about? 😂 Really? Ehhh... From Chika's side, perhaps, yes.
Other Things
Things picked up faster this week on April Jam 2023! Yay! GUI has been transformed and I cleaned up some transformation codes.
I started going into more details for Otome Jam 2023, very looking forward to working on it next week!
This week's musics are Yuki Kajiura's amazing songs as I'm rewatching Puella Magi Madoka Magica (a frustrating show! Argh!). It is not necessarily Yuki Kajiura's songs on the PMMM but also the ones on Tsubasa Reservoir Chronicles. My favourites are: a song of storm and fire (who doesn't love this?), I talk to the rain (melancholic), ruthless (I once had this song in my dream, it just played so clearly I had a hard time believing it was all in my mind - and I was not binge-listening to this the day before. How strange!), ship of fools (Fei Wong Reed's theme song?), and Credens justitiam (Tomoe Mami's theme song). The thing about Yuki Kajiura songs (the ones with Kajiura-go - Kajiuran language) are that it is purely speaking of feelings - there is no lyrics to understand. 🤔
I guess that's all for this week? Thank you everyone who joins me this week. Let's do our best again next week onwards! Have a good weekend!
- Konayachi