Weekly Summary 2023/03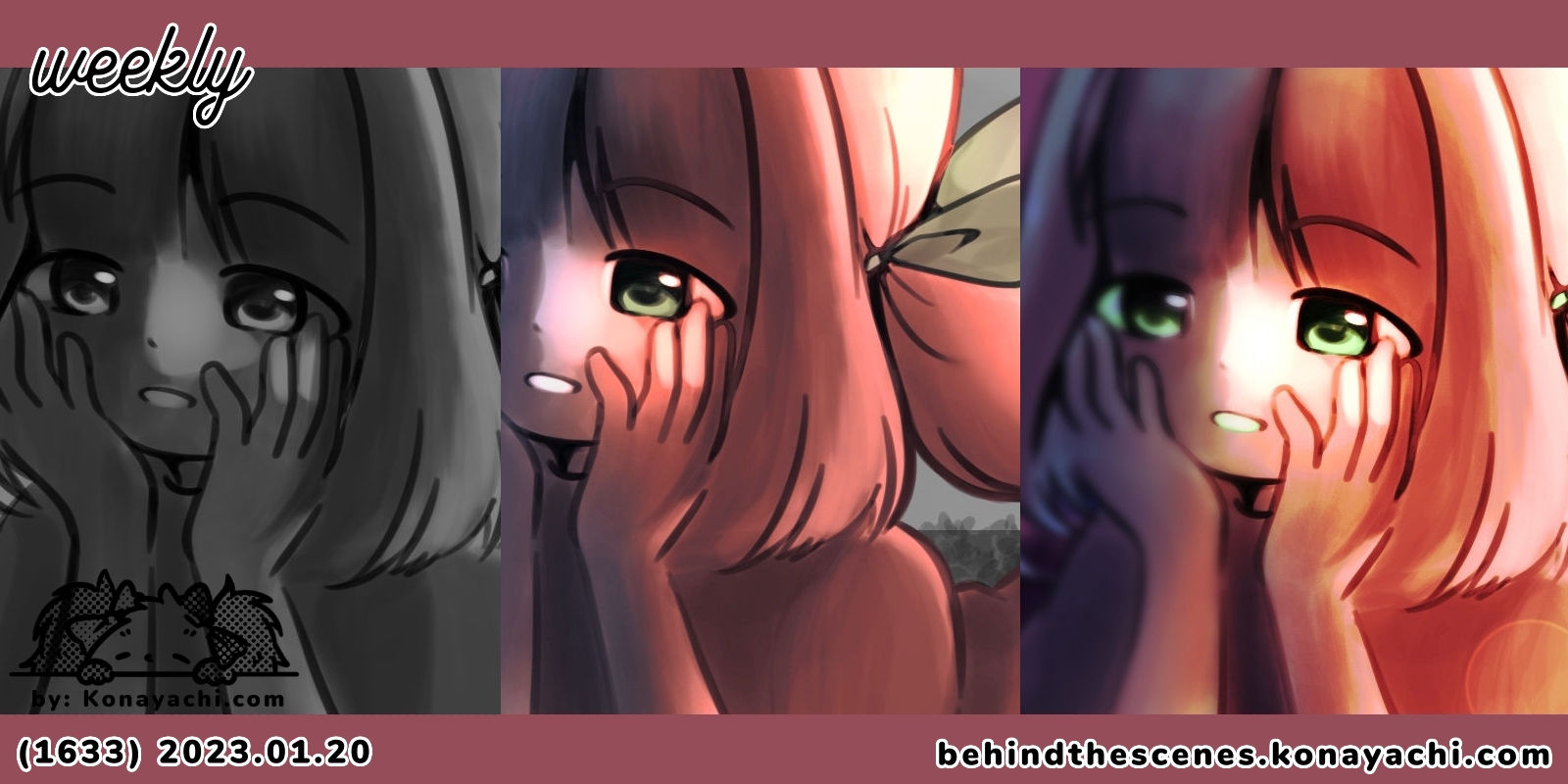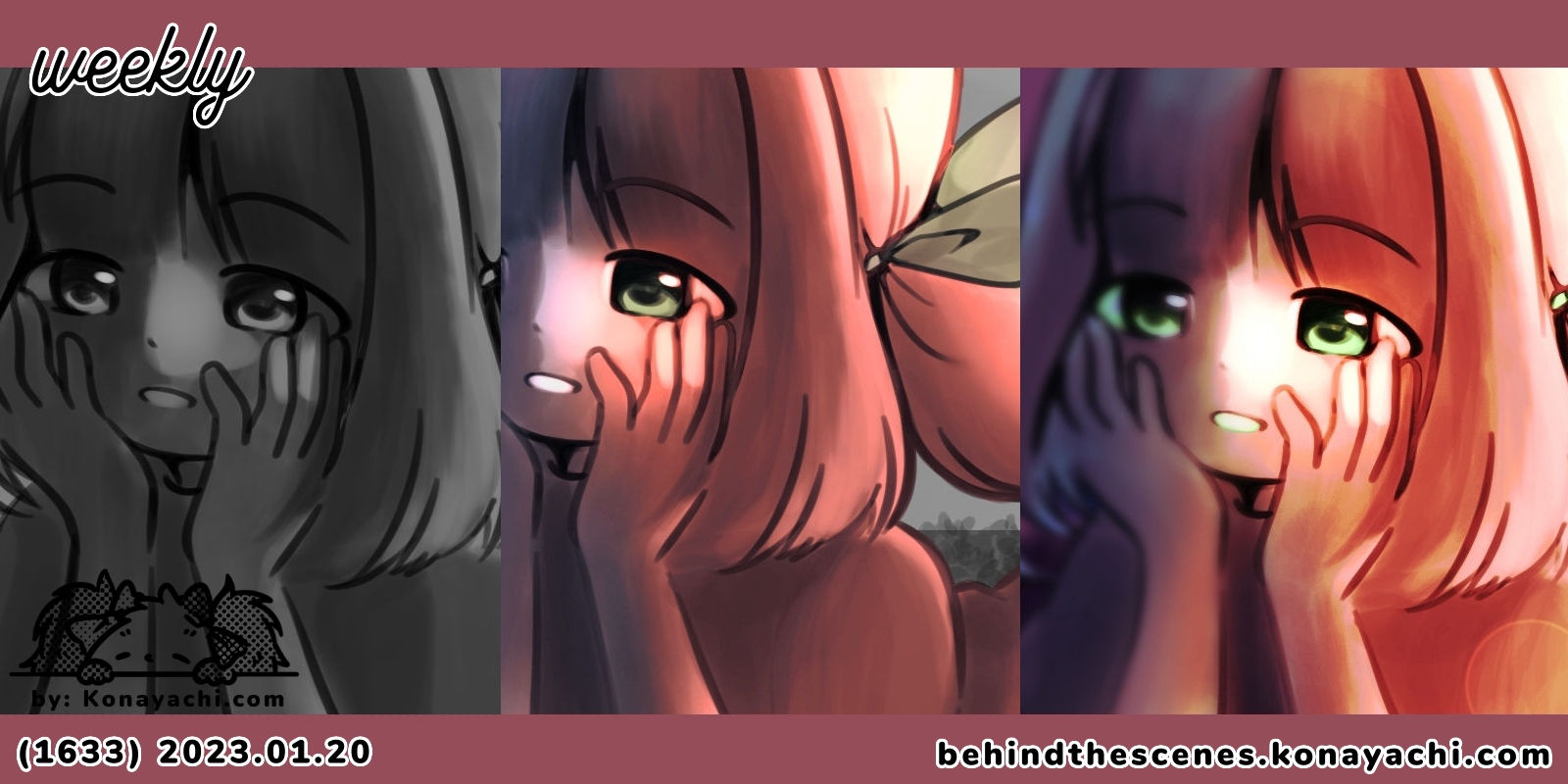 Hello everyone! How are you doing?
This is the third weekly summary post for this year. 😊 I picked up the pace again this week and started a new illustration. It is also the first Lena illustration of the year! ✨🌸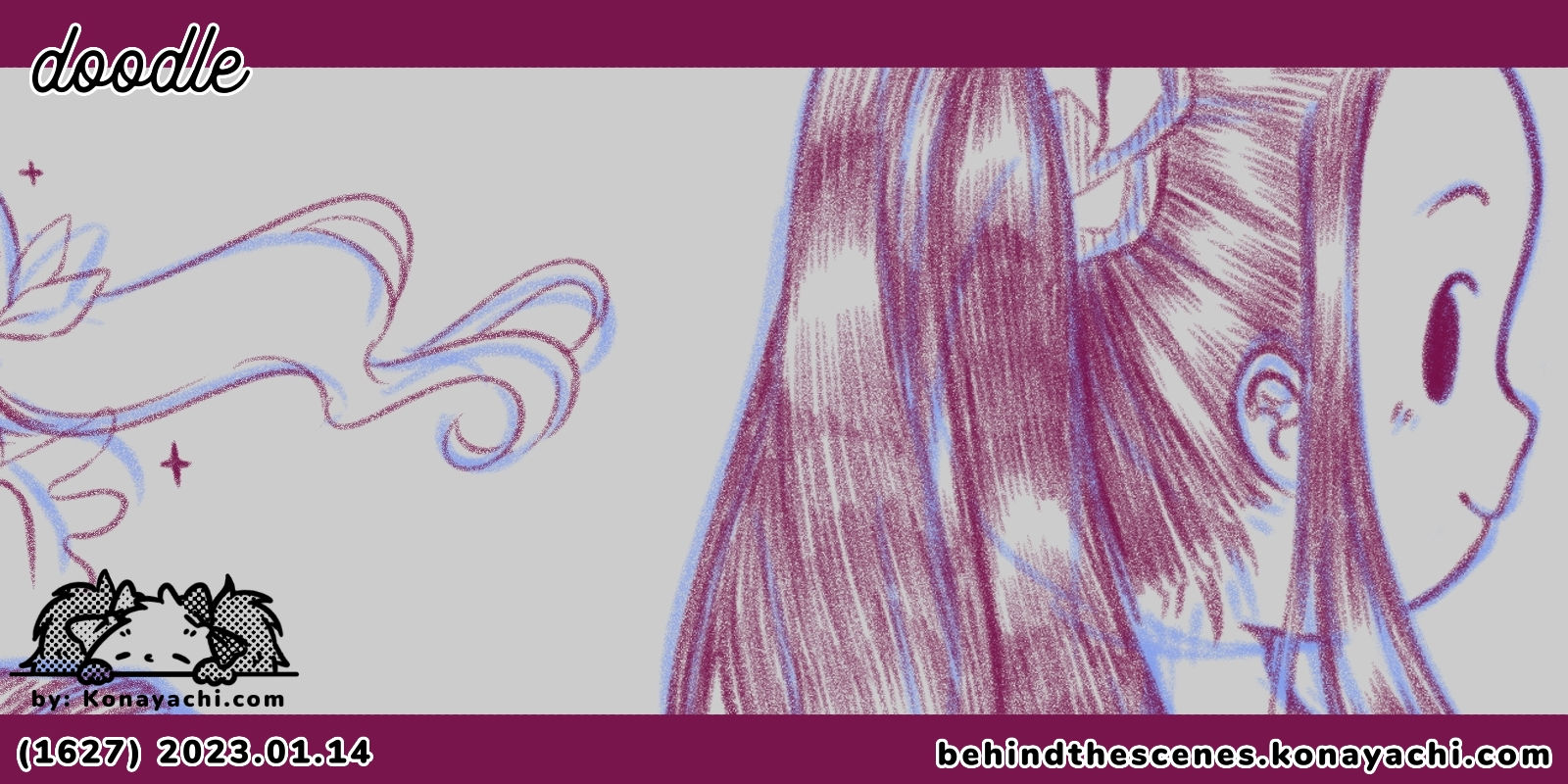 It is a refreshing doodle page focusing on various kind of ponytails for my characters.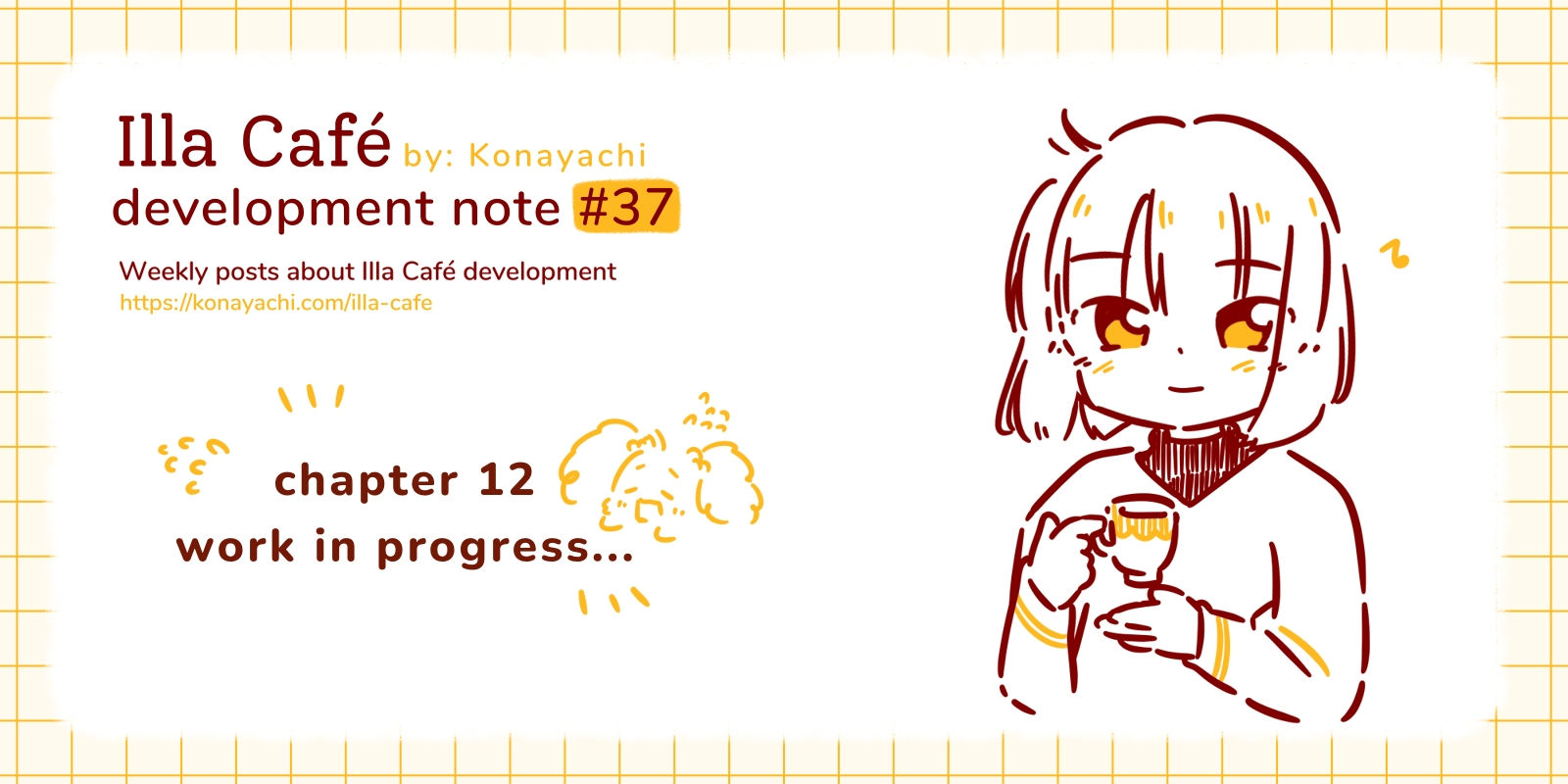 Illa Café weekly dev notes report! Since last week I wasn't productive, it is embarrassing to write here that I only progressed one chapter from the previous week. Even Kitty is nervous-sweating... 💦🙇‍♂️ here I wrote about chapter 12 and my struggle in writing it.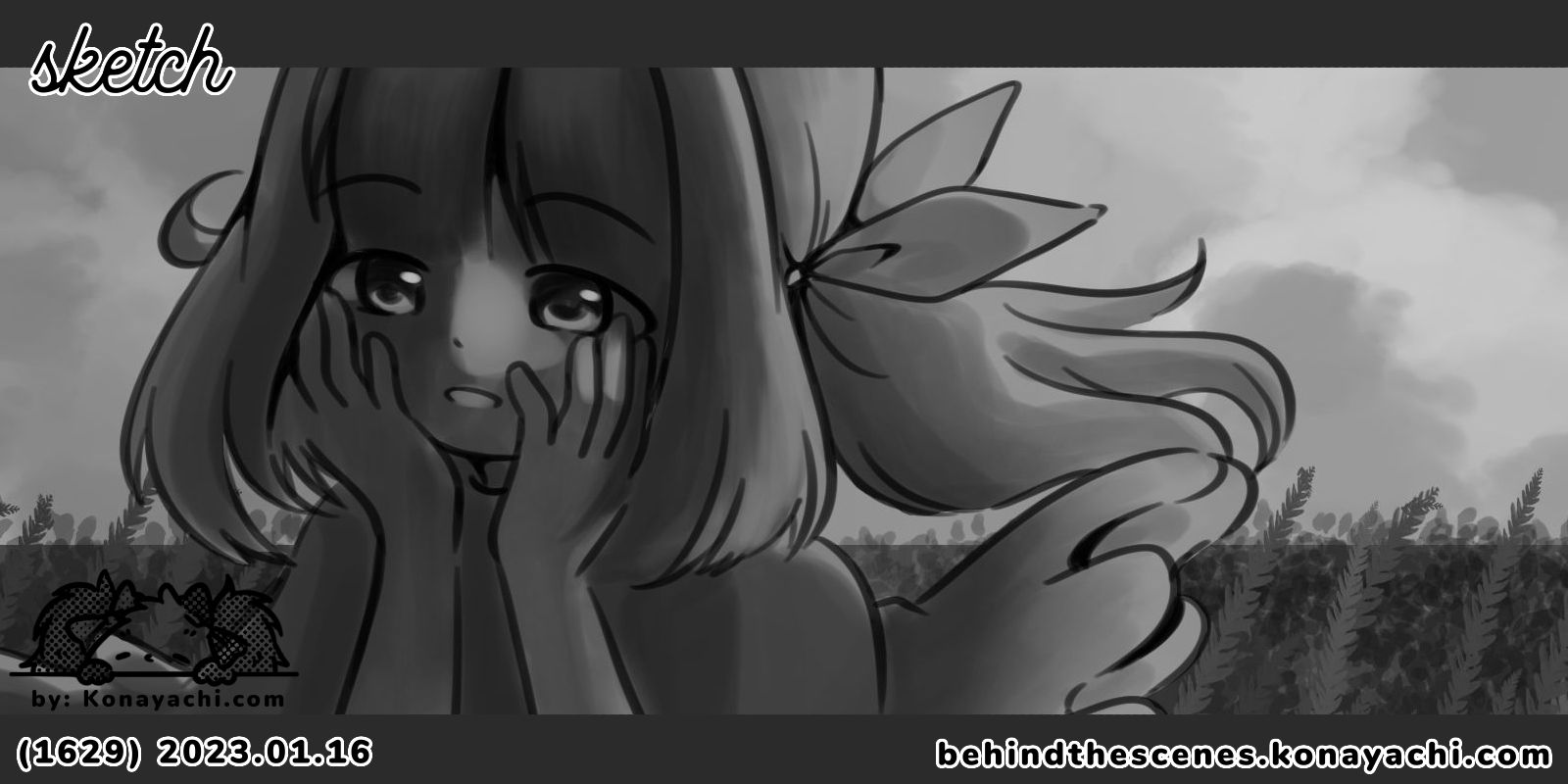 New week, new illustration! It is also Lena's first illustration for the year. I wrote about a challenge I imposed myself in this illustration for the sake of pushing boundaries and working with my limits.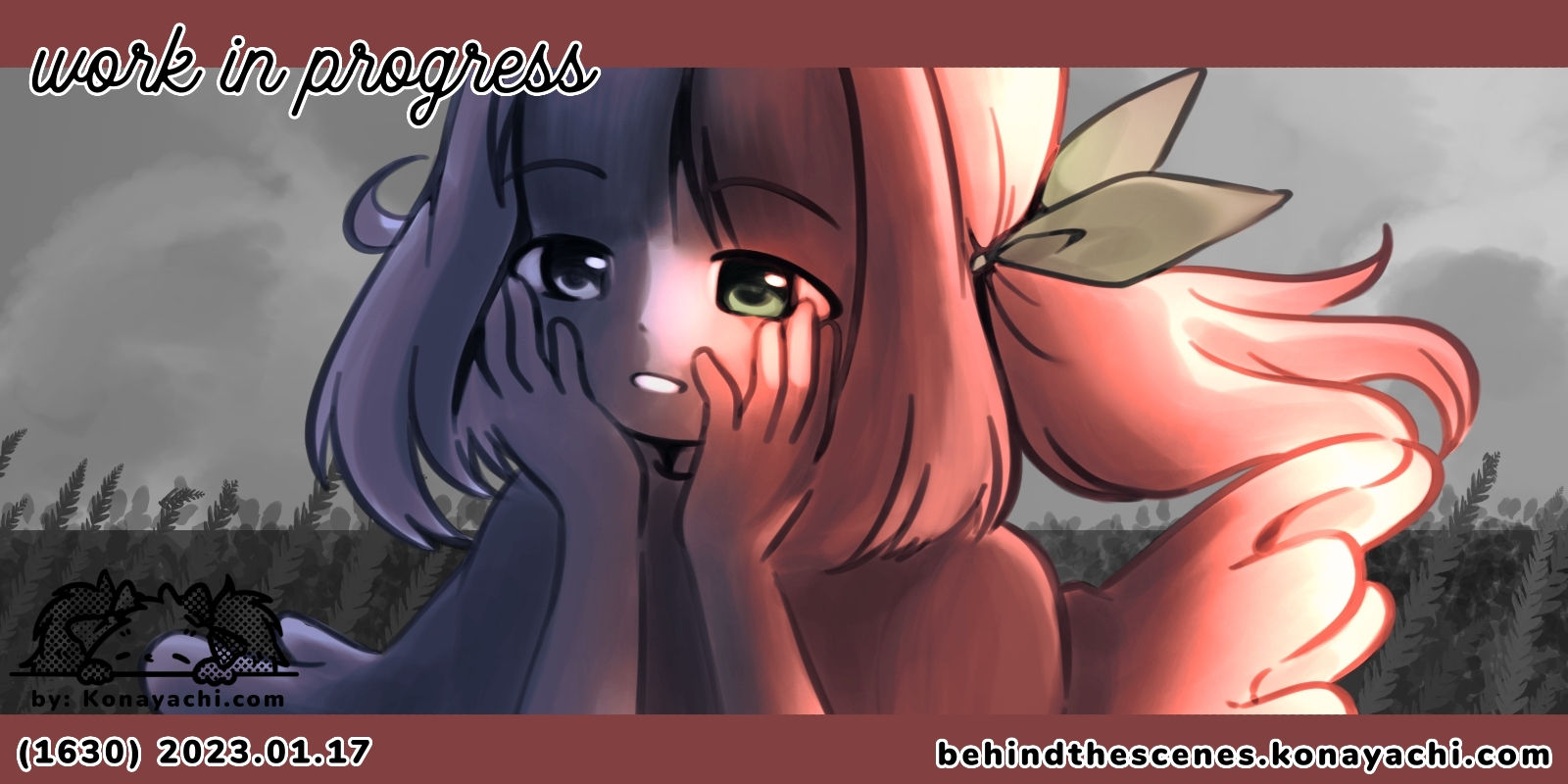 The progress for Lena illustration so far. I coloured her in an unconventional way, it is both difficult and fun.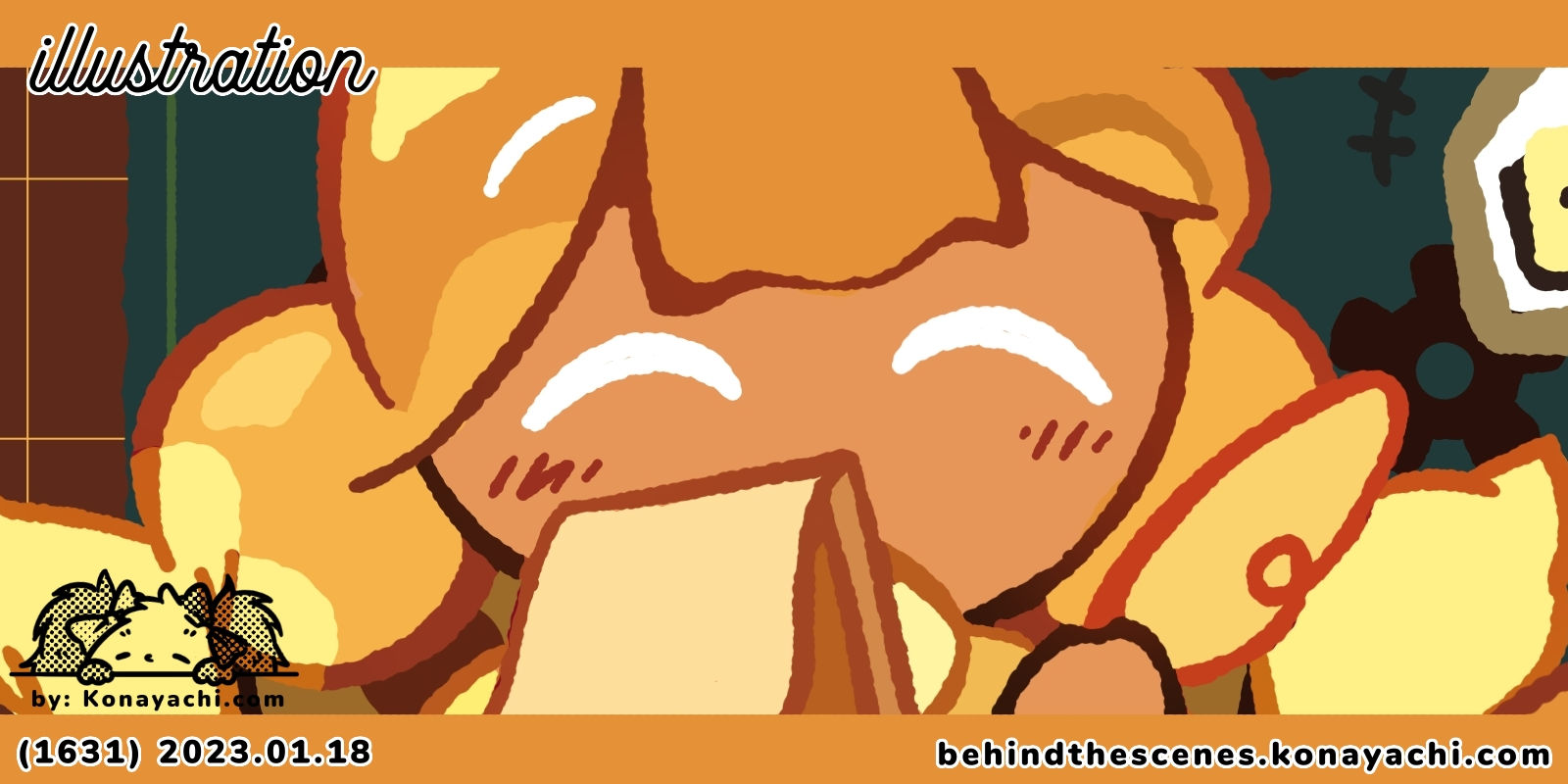 A small illustration of a lovely new cookie in Cookie Run Ovenbreak: Coffee Candy Cookie! 🧡☕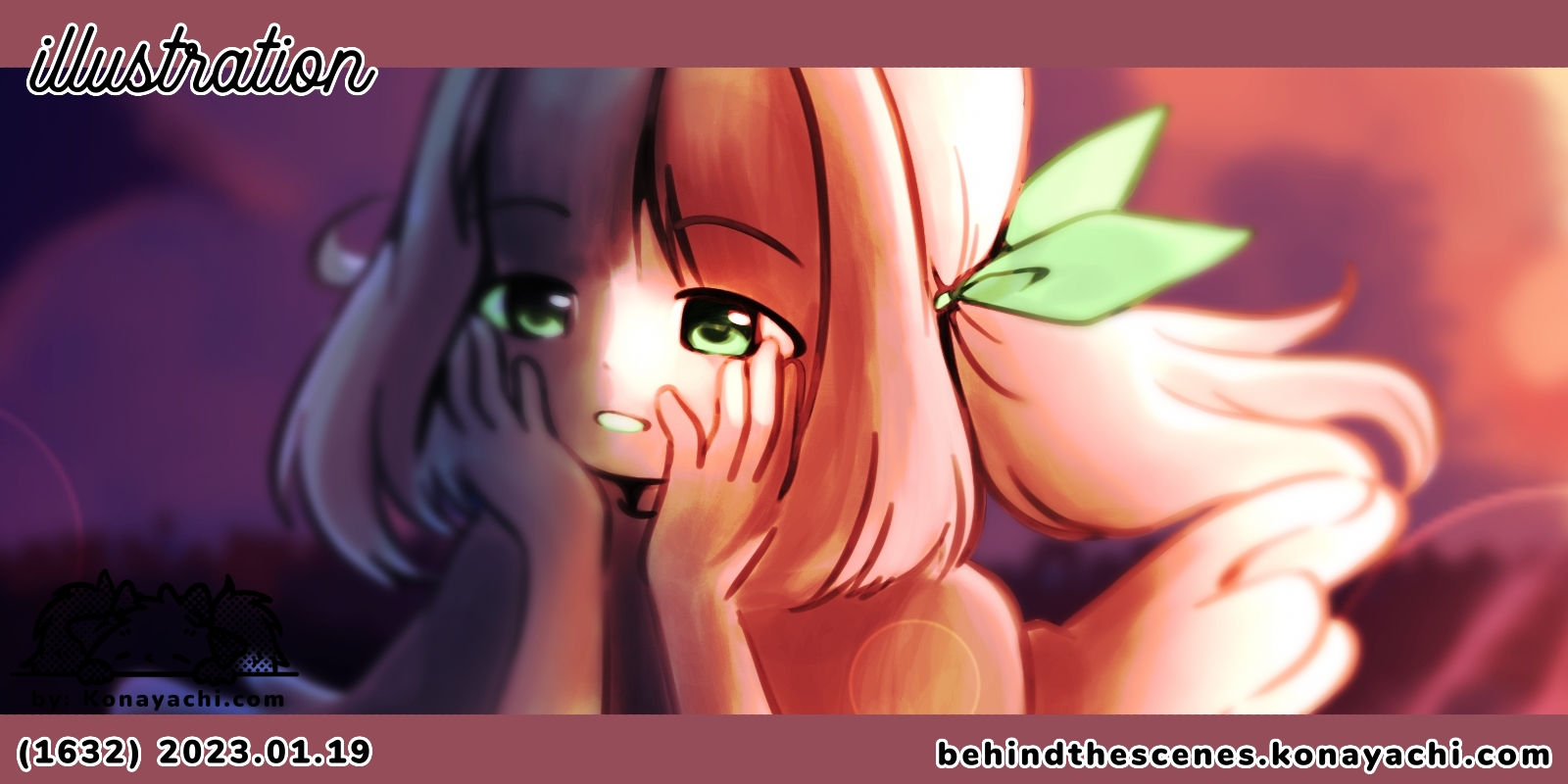 I finished the Lena illustration! I talked about my progress in finishing this illustration, showed some layers structure for colouring her and also with the timelapse video included.
I drew things that made me happy and with my pace returned after a break, inspirations and urge-to-draw also return. Thanks to Lena's character design and concept, she allows me to experiment with new ways of colouring. I drew mostly with a opacity brush where I build in brush strokes to make more opaque colours. This method allows me to worry less about colours and focus more in value, especially during greyscale sculpting.
It is overall a very fun week, art-wise. I hope to work my best going forward.
Thank you for everyone who joins me here in Behind the Scenes. Let's do our best next week as well! 🧡
- Konayachi